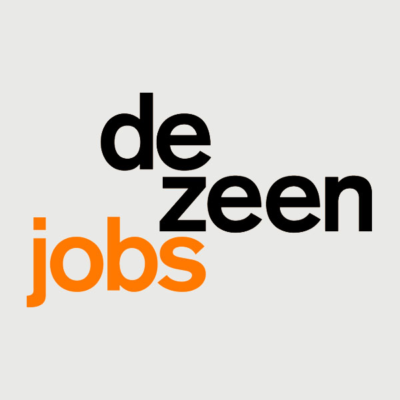 Chandler Pierce Architect is looking for an architectural project manager/architectural designer to join its office in New York, USA.
About the firm
Chandler Pierce Architect is a New York City-based firm with over 25 years of experience in the practice of architecture. The boutique firm is based in SoHo and has current projects in New York City, across the US, Hong Kong, London, and The Bahamas. The firm has a dedicated professional staff of architects and designers with a wide range of expertise in commercial, retail, furniture, and residential design. Areas of experience include: office interiors, showrooms, high end office prebuilds, retail, and single family residential (houses, lofts, apartments and historic preservation).
The firm seeks an architectural project manager/architectural designer with two to four years of experience in architecture or interior construction. The position involves mostly handling an important client onsite and working on projects that include high-end renovation and new construction. The ideal team member enjoys working in an open office with a small dynamic team of international professionals. The right candidate will have a strong desire to learn closely and hands on in various aspects of architecture. They will be a fast drafter, able to juggle tasks, and have an adaptable work style. A successful candidate will be interested in and available to travel for work in the US (30% of the time).
Duties:
position is full time. A standard office week is Monday to Friday and 40 hours
travel to and handle showroom job sites in major US cities
hands on approach to making designs and ideas materialize
dive into and complete in a timely way tasks like architectural design, project management, researching, and drafting
assemble construction documents, NYC permit sets, and provide general support to team-members
be efficient, organized, and detail oriented while demonstrating strong design and drafting skills
independently manage construction projects from initial design phase through to final completion
confidently and efficiently engage with the construction team on job sites and resolve construction dilemmas as they arise
Requirements:
eligible to work in the United States
an undergraduate degree as well as a graduate degree in architecture is preferable
excellent communication (both verbal and written), listening, and follow up skills
fluent in written and spoken English
experience handling clients
knowledge of building materials and construction techniques
proficiency in Vectorworks/AutoCAD, Rhino, SketchUp
Mac savvy
friendly demeanor
good work ethic meaning eager to take direction, detail oriented, and self propelled
Knowledge in Revit, 3D modeling, drafting by hand or Adobe Suite is a plus. Highly preferred candidates have experience with Vectorworks.
Benefits
Competitive salary with health care benefits, IRA, vacation time, holiday pay and personal time off/paid sick leave.
How to apply
Please include cover letter, resume, (2) references and work samples. In the (1) page cover letter please briefly answer the following using the 'apply' link below:
what experiences do I have to offer Chandler Pierce Architect?
what do I hope to experience at Chandler Pierce Architect?
where do I see myself in five years?
Chandler Pierce Architect is an equal opportunity employer. Candidates of any race, color, religion, national origin, sex, physical or mental disability, or age are encouraged to apply.