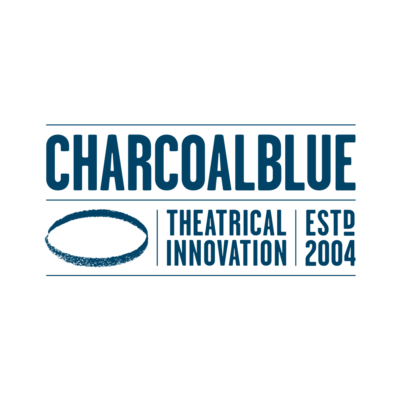 Charcoalblue is seeking a business development coordinator to join its team in London.
Company overview:
Charcoalblue Experience is a dedicated business unit within the Charcoalblue Group that applies our expertise gained from working with globally renowned cultural organisations to the workplace, sports, exhibition, and events markets. Working with world-leading companies, Charcoalblue Experience works with any business looking to create spaces for collaboration and storytelling that wants to deliver an enhanced experience for staff, visitors, guests, and spectators. Projects include hybrid workplaces, one-off event spaces, sports facilities, broadcast studios, conference centres, and ecosystems across entire buildings and campuses. Our Charcoalblue Experience team includes specialist project managers, design managers, research and development (R&D) consultants, technical drawing and standards consultants, producers, and administrators and they often work closely with single clients and are fully embedded into their workflow and teams.
The Charcoalblue Group was established in the heart of the UK theatre industry in 2004. Since then, we have carved out a reputation as the world's leading integrated theatre, acoustic and experience consultancy service. We now operate as a cohesive and collaborative team across six international studios in the UK, USA, and Australia, delivering projects to every corner of the globe. Theatre, acoustic, project management and digital design runs in our blood and each one of us has at some point worked within the industry we now design for. We provide a full spectrum of consultancy services from strategic analysis and creative concept generation to detailed design and full project leadership. Simultaneously, we have the expertise to integrate world-class acoustic, technical, and digital design solutions from the outset.
Description of role:
We are looking for an experienced business development coordinator to support us in defining the strategic growth for Charcoalblue Experience and expanding our global market share. In this role, you will be expected to help develop and implement strategy.
In partnership with the director for growth and new work and the broader Charcoalblue Experience Board, you will endeavour to shape and support the development and delivery of our business plan and 'go to market' strategy. You will report to Charcoalblue's group marketing and business development (MBD) manager and lead the delivery of this strategy through business development, marketing and communications activities, in tandem with the broader Group MBD team.
You should be based in the UK and experienced in delivering a global remit. Charcoalblue operates a distributed and flexible model. Our staff work from home with the option to work from either of our UK studios in London and Bristol.
Key responsibilities:
undertake research to shape and support the development of our business plan and 'go to market' strategy
identify new geographic markets and sectors for growth and potential clients within those markets
present this research and translate your findings into a strategic business plan
plan and deliver a business development strategy to support the strategic business plan, including targeted client networking
measure and report on progress through KPIs and regular updates
facilitate client engagement through a programme of B2B and B2C meetings and events
develop, monitor and maintain the company CRM system
work in collaboration with Charcoalblue's wider MBD team to produce marketing collateral and communications plans in support of Charcoalblue Experience's business plan and business development goals
develop the Charcoalblue Experience website, social media channels, digital presentation materials and strategic partnership and sponsorship, and identify speaking engagements and thought leadership opportunities
undertake research and opportunity analysis for new work
work in tandem with the consultant team and wider MBD team to produce compelling bids and tenders for new work
work in tandem with the wider MBD team to create and maintain a library of tender materials
produce regular reports to key internal stakeholders
support in the creation and administration of Charcoalblue Experience MBD budgets
ensure all marketing and BD documentation adheres to the Company's global diversity, equity and inclusion strategy goals, and undertake continual improvement within work practices as detailed through internal audits
uphold Charcoalblue's quality standards, in line with our ISO:9001 standard quality management system
contribute to internal marketing and communications materials and updates
other ad hoc marketing and BD-related duties as required
This list is not intended to be exhaustive and may be subject to alteration over time as we develop the service.
Qualifications and skills:
We are open to receiving applications from candidates with a varied range of experience and education. If you meet most of the qualifications below, we encourage you to apply.
Essential:
considerable experience developing and delivering 'go to market' strategies on a global scale within the creative, architecture, engineering and construction industries or related fields, either in-house or as an external consultant
experience with strategic business planning on a global scale
experience working with both Microsoft and Google Suite tools
Desirable:
working knowledge and experience managing company CRM systems and experience with Insightly a plus
understanding of or experience within experiential events and activations
experience using project management tools such as Miro, Smartsheet, or Slack, to communicate processes to deliver on-time solutions
experience with Adobe CC Suite
high attention to detail and a good eye for design
Key skills:
ability to work in a collaborative and fast-paced environment with a high degree of self-motivation and initiative
ability to work through ambiguity and deliver tangible results
ability to easily manage multiple projects simultaneously
detail-oriented with the ability to think, plan, and execute multiple projects in different phases simultaneously with little direct supervision
ability to work calmly and effectively under pressure
flexibility and adaptability to changing business needs
ability to build relationships with colleagues, clients, vendors, stakeholders, and management
Employment Details
Our standard full-time working week is 40 hours (to be arranged flexibly between Monday to Friday), plus an hour per day (unpaid) for lunch, with an understanding that flexible working hours will apply to meet our clients' needs and to accommodate the company's global time zones. Charcoalblue does not provide for the payment of overtime. The nature of the job and the partnership's business could occasionally entail some work outside normal working hours.
There is a three-month probationary period for permanent roles.
We are currently working in a distributed (remote) model, meaning you will work from your home or another place of your choosing with occasional working hours at one of our UK studios in London or Bristol. Additionally, some site visits and project meetings may be in person, as required. We will provide you with the necessary IT hardware and software to enable you to carry out your role successfully in line with your duties.
Please note, although the role is distributed, the successful applicant must be based in the UK to effectively meet the current needs of our work and local team, and you should be able and willing to travel to external meetings and our UK studios as required, with notice.
Annual leave entitlement is 20 days minimum per annum, plus statutory public holidays. We traditionally close our studios between Christmas and New Year, resulting in an additional average of four-to-five holiday days per annum.
Employee benefits:
Charcoalblue operates a bonus scheme which you will benefit from following successful completion of a three-month probationary period. Please note that this is subject to the partnership's performance year on year and is not guaranteed.​
Following successful completion of your probationary period, you will be eligible to participate in our company benefits package, including our pension auto-enrolment scheme, our annual bonus scheme and allocation of two theatre or other live event tickets per month. We offer this benefit to encourage you to immerse yourself in the theatre and arts industry as far as possible. We will also contribute to your home broadband and give you a monthly contribution towards your home utilities to enable you to work from home effectively in line with our distributed working model. Other benefits are accumulated as you progress with the company.
Following successful completion of your second year, you will be eligible to join our Private Health Insurance plan, in line with our company policy.
Salary:
The salary range for this role is £30,000 to £45,000 per year.
Please state your salary expectations in your covering letter in line with your experience.
Charcoalblue intends to offer the selected candidate base pay within this range, dependent on job-related, non-discriminatory factors such as experience. Base pay is one part of the total rewards that Charcoalblue provides to compensate and recognize employees for their work. Charcoalblue provides a robust benefits package to help support you physically, financially, and emotionally through the big milestones and in your everyday life. Please visit our careers page for more details.
Start date:
Ideally April 2023
Equity, diversity and inclusion overview:
Charcoalblue is an equal opportunities employer, actively working towards becoming an inclusive organisation. We work consistently to ensure the elimination of unfair and discriminatory practices within the company and encourage full contribution from its diverse community.
Our mission is to manifest an inclusive ethos by creating a diverse and inclusive working environment across our practice. Recruitment opportunities are open to all, but we are particularly keen to hear from ethnically diverse and disabled candidates, as these groups are currently underrepresented within our teams.
If you require this application in a different format or need support during the application process, please contact Jake Katz via email [email protected] Equally, please contact Jake if you have any questions in relation to access, or how the role might need to respond to your personal circumstances.
Charcoalblue aims to provide a service that does not discriminate against its clients and customers and works to ensure all can access the services and goods supplied by the company. We believe that all employees and clients are entitled to be treated with respect and dignity.
Salary: £30,000 - £45,000
This position is only available to applicants based in the United Kingdom