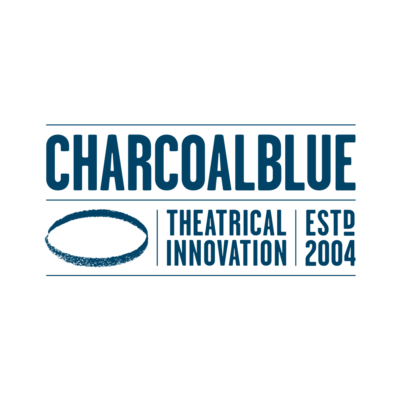 Charcoalblue is seeking a construction project coordinator to join its Bay Area team in San Francisco, USA.
Construction project coordinator
Charcoalblue is widely regarded as the most exciting and innovative theatre, acoustics and digital consultancy in the world. Since our foundation in the UK in 2004, we have grown to over 70 people worldwide, and Charcoalblue is now the largest organization of its kind. We have studios in London, Bristol, Glasgow, New York, Chicago and Melbourne.
Note – this role is based in the Mountain View, California area. Start date is April 2020.
The construction project coordinator will be responsible for executing and ensuring the quality of the administrative process and to support the team delivering AV project management services. They will assist the relevant project and account managers in the successful delivery and communication throughout the projects and maintain clear reporting records for all parties and ensure that all vendors, contractors and individuals are appropriately engaged to successfully execute their contractual and operational obligations.
Key duties:
ensure alignment with the project management team on project administration needs, objectives and requirements
clearly communicate administrative requirements to the account manager
provide administrative support to the project manager in project meetings as required, undertaking reporting responsibilities for the project team and uploading to the project folders
support the project team in the communication and delivery of information through communication portals and information exchange servers. Ensure clear methods of reporting project activities are maintained, sensible and accurate
coordinate administration of contract execution between client and vendors
coordinate onboarding of vendors for badge, site and IT access including permitting, access and any necessary certification or paperwork where needed
support in negotiations of claims, variations, changes and disputes with contractors in collaboration with project managers, client and others as required
ensure communications among the project teams are consistent and in line with established communication protocols and expectations
develop and execute administrative processes that advance the project's procedures, goals and objectives in collaboration with the project managers
support the project  manager with close-out activities, ensure orderly turnover of project
coordinate project meetings, prepare meeting agenda, document meeting minutes, monitor completion of agreed action items and project plan tasks and maintain project cost reports as required
carry out other reasonable tasks as directed by the account or project management team to ensure the successful delivery of projects.
Key skills required:
formal qualification/degree in project administration/management and/or equivalent required. In lieu of a degree, three to five years' minimum relevant work experience in an administrative role, purchasing or contracting
at least two years' experience working in the construction environment and/or entertainment sector in a project coordination/administration position
skilled in the visual, written and verbal communication of project issues with capability to think outside the box and bring creative, non-standard, and innovative solutions to the table
possession of strong computer skills and ability to work within tight deadlines and handle multiple priorities at one time. Competence with Microsoft Office/G Suite tools
proven self-management skills
you should be accustomed to working in diverse settings
knowledgeable of purchasing procedures and supply chain management.
ability to work in a collaborative and fast-paced environment with a great degree of self-motivation and initiative
experience with theatre, performing arts or events space buildings either through direct experience or professional work
detail-oriented with ability to think, plan, and execute on multiple projects in different phases simultaneously with little direct supervision
an understanding of permitting process, construction terminology and building systems and overall project sequence/timing
experience with the Workfront project management application or similar tools
ability to understand technical subjects and emerging AV technologies and their relevance to the marketplace
creative problem-solving, analytical skills, agile under pressure, and mature business judgment
Please submit your CV and cover letter to the attention of Gracie Becker, using the 'apply' link below.
Your cover letter should address the following questions:
why do you consider yourself to be a suitable person for the post?
which of your previous experiences would you highlight as being particularly relevant?
what would you like from the role?
Salary range for this position is $60,000-$80,000, depending on experience.
Applications are due Friday 6 March 2020.
Applications have closed.