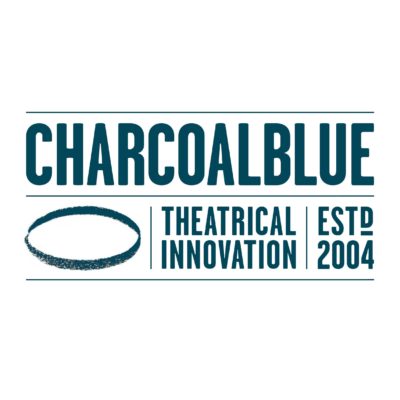 Charcoalblue has an opening for a senior project manager to join its Bay Area team in San Francisco, USA.
Senior project manager
Charcoalblue is widely regarded as the most exciting and innovative theatre, acoustics and digital consultancy in the world. Since our foundation in the UK in 2004, we have grown to over 70 people worldwide, and Charcoalblue is now the largest organization of its kind. We have studios in London, Bristol, Glasgow, New York, Chicago and Melbourne.
Note – this role is based in the Mountain View, California area. Start date is April 2020.
The senior project manager will provide project management and leadership services for the successful delivery of audio-visual installations for both installed and loose equipment by third-party vendors. They will collaborate with the client's designers, architectural project teams and AV integrators and will be responsible for the coordination of all vendors, contractors, individuals and AV related to the events and experience spaces and will take responsibility for some of the client's largest and most significant projects.
Key duties:
provide project leadership for the successful coordination and delivery of the installation of audio-visual systems for events and experience projects
develop and deliver progress reports, proposals, requirements documentation and presentations to key stakeholders and partners as required
lead meetings and workshops required to deliver the project
supervise the work of other project managers if assigned to your project team
support the client team to establish baseline project budgets and establish cost control procedures and be responsible for budget control and reconciliation
lead the vendor bidding process – prepare bid documents, interview and recommend vendors, introduce project to selected vendor and onboard selected vendor
prepare contract documents, scope of works documents and key performance indicators for vendors. Establish payment terms and conditions aligning with client's vendor selection requirements.
coordinate the output of the AV design team during the design stages and construction, ensuring all AV design requirements are clearly documented, reviewed and fit for purpose
monitor the construction progress, identify potential risks and be proactive in finding possible solutions
schedule all vendors to meet overall project deadlines as they relate to the building process and first day of business, adapting schedules as required if the end date moves
ensure coordination of AV content requirements are aligned with the building completion schedule
communicate changes to appropriate teams and liaise with the relevant account manager to adjust resources accordingly
report on program performance to the relevant account manager
help identify new business opportunities and proactively contribute to the success of the service for long term growth and success
Key skills required:
a formal qualification/degree in project management (architecture/interior/AV/entertainment) or in lieu of a degree, at least ten years of relevant project management work experience at a senior level with a focus on architecture, performance, design, or construction-related fields
ability to work in a collaborative and fast-paced environment with a great degree of self-motivation and initiative
experience with theatre, performing arts or events space buildings either through direct experience or professional project management work
an understanding of permitting process, construction terminology and building systems and overall project sequence/timing
fundamental understanding of AV system functionality and installation process and techniques
ability to read and comprehend project technical documents including, but not limited to engineering and architectural drawings, schedules, test reports, or commissioning documents
ability to easily manage multiple projects
familiar with typical project management tools
excellent written, verbal and presentation communication skills including an excellent working knowledge of Microsoft Office and G Suite applications
detail-oriented with ability to think, plan, and execute on multiple projects in different phases simultaneously with little direct supervision
ability to build relationships with colleagues, clients, vendors, stakeholders and management
proven ability to manage complex budgets with project budgets in excess of $10 million
relevant construction-related OSHA training would be advantageous
Please submit your CV and cover letter for the attention of Gracie Becker, using the 'apply' link below.
Your cover letter should address the following questions:
why do you consider yourself to be a suitable person for the post?
which of your previous experiences would you highlight as being particularly relevant?
what would you like from the role?
Salary range for this position is $130,000-$150,000, depending on experience.
Applications are due by the end of the day Friday 6 March 2020.
Applications have closed.