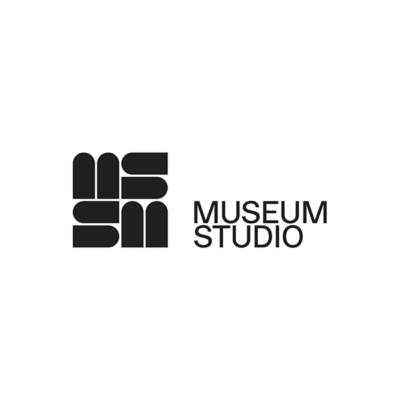 Chargeurs Museum Studio is looking for a studio assistant to join its team in London.
About us
We are part of Museum Studio, a worldwide group of companies providing award-winning creative and professional services to the cultural and commercial experience markets. Museum Studio's UK businesses include the design agencies Event and MET Studio, project management consultancy DesignPM and print production house Leach. The wider group includes specialist fabricators Hypsos in the Netherlands and Design&Production in the USA and fine art publishers Skira in Milan.
We have been working with some of the world's leading museums, attractions and brands since the 1980s, to design and deliver award-winning museums, exhibitions, spaces and experiences. We pride ourselves on constantly looking to push the boundaries of ingenuity in design and storytelling.
We're based in London but our clients span the world – from Canada to Singapore. Our recent portfolio includes the Oman Across Ages Museum, the Mobility Pavilion at Dubai Expo, HC Andersen's Hus in Odense, the Singapore Bicentennial Experience, the Burrell Collection in Glasgow and Eden Qingdao in China. Our ongoing work ranges from visioning and masterplans, to planning, design and delivery – for clients from art museums to immersive brand attractions.
About the role
We have an exciting opportunity for a studio assistant to join our busy creative studio based near London Bridge. You will be delivering invaluable support to the whole team to become an integral part of the day-to-day running and culture of the studio.
Reporting to the studio manager, you will be involved in a variety of tasks, working closely with designers and project managers to understand and react to the needs of the team.
In addition to supporting the day to day running of the studio, you will provide admin support to the SMT, operational functions and during ad hoc internal projects.
About you
You will be the first point of contact for visitors to the studio and will be required to react to changing priorities whilst also being able to plan ahead and pre-empt the needs of your colleagues.
Ability to communicate clearly and confidently is essential, alongside excellent time management, strong administration skills and proficiency with Microsoft Office.
Key responsibilities:
greet clients, visitors and colleagues, acting as first point of contact for all visitors to the studio
provide administrative support to the SMT, operational functions and during ad hoc internal projects
answer all calls to studio mainline, screening and redirecting where applicable
monitor generic mailboxes for incoming enquiries and distribute or respond as appropriate
manage meeting diary and rooms, proactively requesting information from colleagues on upcoming studio visitors
maintain daily upkeep of the studio ensuring it is presentable, neat and tidy at all times
arrange courier collections and deliveries upon request
receive deliveries, sort and distribute incoming mail and process any outgoing post
preparing meeting rooms for clients, including:

allocate appropriate supplies as required, eg. workshop materials, stationery etc
ensure all meeting equipment is working correctly
provide refreshments before and during the meeting
pre-order lunches where applicable
ensure meeting rooms are tidied and any supplies replenished

book local travel for clients and colleagues eg. cars to/from airports, stations, sites etc
support with overseas travel, accommodation and visa requirements upon request
maintain studio calendar, with team travel and studio visits etc
manage, process, and log studio supplies, eg. stationery, printer consumables, model making equipment and workshop supplies
maintain the sample library, ensuring it is tidy and up to date and researching new, environmentally sustainable suppliers
support the studio manager with management of facilities, maintenance and IT
act as point of contact for internal management systems including set up of employees, training and queries, supporting the roll out of any changes, upgrades or new systems
support the studio manager in coordinating all regular and ad hoc events, including weekly creative presentations, workshops, social events, team-building activities, Christmas party organisation etc
act as first aider and fire warden
ensure relevant policies and H&S communications are up to date and displayed across the studio
deputise for studio manager in their absence
minute management reviews and SMT meetings
carry out administrative tasks related to the planned maintenance, fabric improvements and minor projects schedule
support studio manager with maintenance schedules and upgrades for all equipment to statutory and regulatory requirements
maintain security access log including access to keys and alarm application
provide ad hoc, studio wide admin support as required including support during scheduled audits and accreditation, compliance reviews
Please submit your application via the apply for job button below.
Salary: £25,000 - £32,000
Applications have closed.