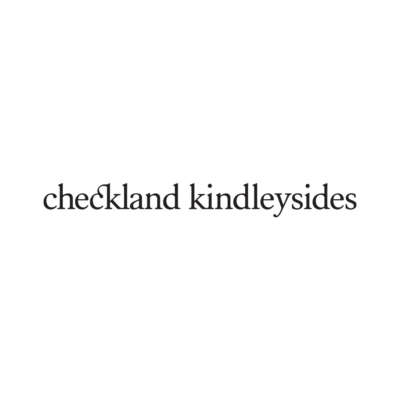 Checkland Kindleysides is seeking a creative artworker to join its studio in Leicester, UK.
Checkland Kindleysides is a creative agency that designs without boundaries. We constantly explore, examine and embrace new technology and mediums to bring our ideas to life. Therefore, we are looking for a creative artworker that can be responsible for the creation of original artwork across a variety of media and channels and that span digital and print.
Based from our studio in Leicestershire and working as part of the design team, you will be producing detailed and accurate artwork in collaboration with the designer and clients' brief and commercial objectives.
A significant part of your role will be working alongside Checkland Kindleysides' marketing and new business team to produce company credentials and new business presentation material.
This is a stand-alone role, therefore you must be able to manage and prioritise your workload effectively, demonstrating a keen eye for creativity, a hunger to learn more with a proactive 'can do' attitude.
What you will be doing:
creating artwork of the highest standard, ensuring that work is delivered according to designers' and clients' brand guidelines
working closely with the team as a whole to follow designs and artwork from conception to final sign-off
adapting creative artwork based on feedback from both internal and client teams
responsible for retouching still imagery to ensure they meet the creative requirements, and output to print and web standards
liaising with our production team and printers, acting as a point of contact for the studio
have adequate knowledge of production techniques and opportunities to ensure all files are set up to industry-relevant standards to ultimately provide the best possible outcome
work with the marketing and new business team to assist in the creation of company credentials and new business presentation material
be the internal guardian for the folder and file management of all Checkland Kindleysides marketing materials and folders, maintaining best in class systems. Regularly monitoring, updating and streamlining these standards
All about you:
you will have two to three years' experience in a similar role within the creative industry
be proficient in Adobe Creative Suite across Photoshop, InDesign and Illustrator
you will have a strong eye for detail and can spot potential problems with designs that are intended to be used across a variety of media, from digital to print
you will be able to work to short deadlines and fast turnaround times, with the ability to prioritise effectively and work across several projects at any time, whilst maintaining accuracy and high standards
demonstrate excellent communication skills to ensure planning and schedules run smoothly, maintaining a regular dialogue with the design and project management teams
have a strong desire to develop, progress and be flexible to learn more about unfamiliar subjects
If you think you are a good fit for this role then we would love to hear from you.
Please submit your CV, portfolio, salary expectations and a covering email telling us why you would like to be considered for this opportunity using the 'apply' link below.
Please note that applicants must have the right to work in the UK.
Applications have closed.