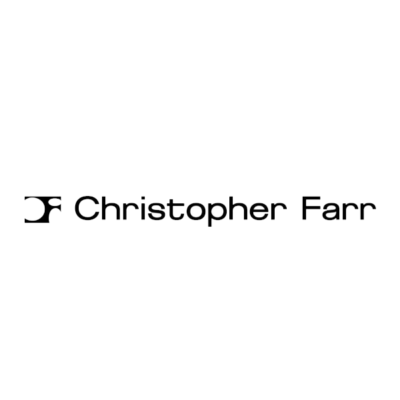 Christopher Farr is looking for a marketing manager to join its team in London.
You will work across the handmade rugs and artisan textile operation, helping the business to grow through strategic marketing and PR campaigns to communicate its vision to media, clients and a wider consumer audience.
Christopher Farr was founded in 1988 and has revolutionised contemporary rug design. In 2000, Christopher Farr, Matthew Bourne and Michal Silver founded London based textile design studio, Christopher Farr Cloth which, in just under two decades, has built a unique reputation to become a leading design company in London and New York. You'll be expected to proactively grow the company in its target markets, but also act as a brand guardian, understanding the philosophy behind the studio and ensure that all activity reflects the same ethos.
This is a rare opportunity to build on the reputation of a unique and celebrated design company with a friendly and highly talented team and would suit a senior team member, capable of independently leading and managing a strategic campaign.
You'll need to demonstrate at interview and in the job:
strong project management experience to plan a schedule for a project and deliver to deadlines
an ability to work consistently without close supervision
experience in managing and producing marketing content for printed publications, websites, video, press releases, newsletters and social media
ability to collaborate with a variety of freelancers to achieve desired objectives
experience of strategic marketing; setting objectives, creating a framework of tasks and reporting back in useful measures
impeccable written and verbal English, which includes adapting tone of voice and proof-reading
an ability to confidently and professionally communicate with senior team members and clients, not only taking direction but also advising on the best outcome
a strong interest and knowledge in the design industry
an understanding of house style and brand management
good contacts in the UK lifestyle and home media/industry
What you'll get:
a unique opportunity to work in-house to represent and grow a respected and established design brand
the opportunity to work directly with the three company founders, understand its creative process and ultimately impact its journey
a consistent feed of extremely strong marketing collateral including full access to the creative process from concept to creation, designer collaborators, and an in-house workshop using traditional techniques
a bright, friendly and supportive workplace based in Chelsea
the opportunity for both formal and informal training as needed
a competitive salary
Please submit a covering letter and CV by 13 September 2019.
Applications have closed.