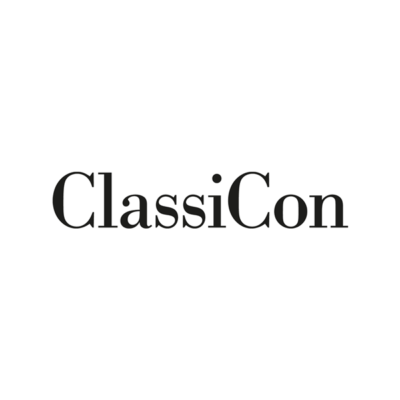 ClassiCon is seeking a product manager/product developer to join its team in Munich, Germany.
Produktmanager/-entwickler (w/m/d) in München
Vollzeit/Unbefristet, zum nächstmöglichen Zeitpunkt
ClassiCon ist ein Münchner Familienunternehmen, das für Design, Funktion und Qualität auf höchstem Niveau steht. Seit mehr als 30 Jahren entwickeln und vertreiben wir klassische und zeitgenössische Designmöbel mit dem Anspruch, Menschen auf der ganzen Welt als etwas Verlässliches und Schönes durch ihr Leben zu begleiten – echte Lieblingsstücke, die über Generationen hinweg Freude bereiten. Hergestellt in kleinen Handwerksbetrieben in Deutschland, Italien und Portugal.
Um dem nachhaltigen Wachstum Rechnung zu tragen, suchen wir ab sofort einen Produktmanager/Produktentwickler (w/m/d) für unseren Hauptsitz in München.
Aufgaben:
Steuerung des Entwicklungsprozesses innovativer Möbelentwürfe von der Produktidee bis zur Markteinführung
Planung der Entwicklungs-Timelines, Koordinierung des gesamten
Produktentwicklungsprozesses, bis hin zur Serienfertigung inklusive Verpackung
Intensive Zusammenarbeit mit unseren Designern und Herstellern, inklusive Reisetätigkeit
Vorbereitung und Erstellung technischer Zeichnungen, CAD Datensätzen und Renderings
Kontinuierliche Analyse von Bestandsmodellen im Hinblick auf Optimierungspotential
Qualitätssicherung: Definition von Qualitätsnormen und Kontrollmethoden zur Gewährleistung eines hohen Qualitätsniveaus
Verwaltung und Kenntnis von Prüfungszeugnissen, Zertifizierungen und Sicherheitsanforderungen
Verpackungskonzeption, Design und Layout
Organisation unseres Archivs, Muster- und Materialbibliothek
Allgemeine Recherche und Entwicklung
Modellbau, 1:1 Mock-up
Entwicklung, Design und Koordination des Messestands; Mitarbeit bei der Organisation der jährlichen Messeveranstaltungen
Anforderungsprofil:
Abgeschlossenes Studium im Bereich technisches Design oder Industriedesign, im Bereich Engineering mit passendem Schwerpunkt (Konstruktion, Produktentwicklung) oder vergleichbare Qualifikation
Mindestens 3 Jahre Berufserfahrung in der konstruktiven Entwicklung von Möbeln
Umfangreiche Kenntnisse über Herstellungsverfahren und Materialwissenschaft; gutes technisches Verständnis
Kenntnisse in den Bereichen Leuchtenentwicklung/Metallverarbeitung von Vorteil
Erfahrung in der Koordination von umfangreichen Projekten
Sehr gute Software-Kenntnisse, insbesondere 2D/3D (Rhinoceros), Rendering (KeyShot) und Adobe Creative Suite (InDesign/Illustrator/Photoshop), MS Office
Sehr gute Deutsch-, und Englischkenntnisse in Wort und Schrift; Italienischkenntnisse von Vorteil
Affinität zu zeitgenössischem Design, Interior Design und Architektur
Aussagekräftiges Portfolio in den Bereichen Produktentwicklung, Produkt- oder Industriedesign von Vorteil
Proaktivität, selbstständiges und zuverlässiges Arbeiten, Teamfähigkeit & Flexibilität, Kommunikationsstärke und selbstbewusstes Auftreten, analytisches Denkvermögen, Verantwortungsbewusstsein und Sorgfalt
Was wir bieten:
Mitarbeit in einem international operierenden Familienunternehmen
einen sicheren Arbeitsplatz in einem wachsenden, inhabergeführten Unternehmen
kurze Entscheidungswege und die Möglichkeit, sich einflussreich einzubringen
hochwertiges Büroumfeld mit bester Verkehrsanbindung in München-Riem (direkt an der Messestadt Ost)
vergünstigte Einkaufskonditionen für ClassiCon sowie weitere, befreundete Marken
regelmäßige Teamevents (Wiesn`, (Sport-)Ausflüge, Weihnachtsfeier, Grillen)
Trainings- und Weiterbildungsmöglichkeiten
Freiraum und Flexibilität bei der persönlichen Arbeitsgestaltung
Offene und persönliche Feedbackkultur (regelmäßiger Jour-fix und Reviews)
Kostenlose Getränke, Snacks und Latte Macchiato, Cappuccino & Co.
voll ausgestattete Küche
Job-Fahrrad und Parkplätze
Möchten Sie sich und Ihre Erfahrungen in ein weltweit operierendes Familienunternehmen einbringen, in dem Sie wirklich Einfluss nehmen können? Dann freuen wir uns auf Ihre aussagekräftigen Bewerbungsunterlagen inklusive Portfolio unter Angabe Ihres möglichen Startdatums und Ihres Gehaltswunsches an [email protected]
Applications have closed.