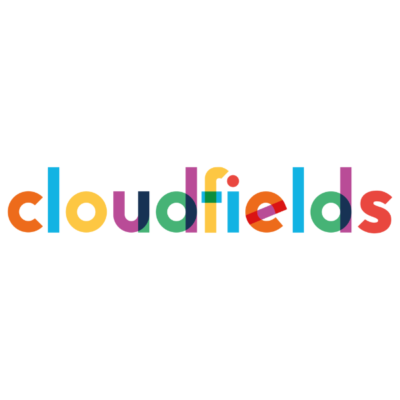 Cloudfields is seeking a virtual business manager to join its team remotely.
An exciting opportunity for a virtual business manager has opened within Cloudfields. This role will play a key part in the growth of the company as well as enable you to develop your own consulting skills.
The virtual business manager role is an opportunity to expand your knowledge of how great businesses operate and to help our clients create businesses they love.
About us
Cloudfields is a boutique business strategy company based in Amsterdam, Netherlands. We work with architects, interior designers and creatives of all kinds, who want to build great businesses by making beautiful things. We believe that creativity and business are best buds: when they work together, they change the world.
Cloudfields was founded in 2020 by Lindsay Faller, a director and strategist in creative business with over 20 years of experience across architecture, design, art, journalism, food and culture. A passionate advocate for the value of the artist, her approach combines her own creativity and love of business with that of our clients, enabling them to express their vision on their own terms.
Core values:
we show up authentically in our collaborations, without pretence and ego
we are generous with our knowledge and ideas
we always stay curious so that we can continue to grow
we approach our work with openness, integrity, rigour and dedication to our wider purpose
About you:
proactive in your approach
clear, open and honest in your communication
come from a liberal arts background (ideal, but not essential)
enjoy getting into the details but can see the bigger picture
have the agency and autonomy to work independently but enjoy collaboration and connection with clients and colleagues
are keen to learn and grow within a warm and encouraging environment
have three to five years of experience working within the administrative and management side of the architectural/interiors/construction industry (other creative sectors are most welcome)
comfortable with a fully-remote role
work and live in GMT/CET time zones
fluent in English
Role
This role sits within the framework of Cloudfields' services for clients. The virtual business manager (VBM) reports to the client's lead consultant.
The VBM role, depending on the needs of the client, has responsibilities across our clients' office and business, to help them implement the strategies we have defined together with the client. The VBM works alongside our client and focuses on the business and operations holistically to help it develop and improve. The VBM role is managed by the lead consultant and will have responsibilities to work across a number of client companies that vary in size and requirements. In addition, there will be some ad hoc support directly for Cloudfields.
We welcome candidates who have experience in some or all of the responsibilities mentioned below.
Responsibilities:
Resource and operational management
supporting and managing the planning of projects in client companies and ensuring accurate resource allocation for each project
managing project budgets and oversight and analysis of project profitability
assisting with the preparation of appointment letters and project costing and pricing
liaison with any external cost consultants on project fees
Financial management
preparing and sending invoices, including financial controls
managing project fee schedules to ensure a clear understanding of cash flow financial forecasting, budgeting and cost control
ensuring that bookkeeping is kept up to date
liaising with external accounting consultants
People and culture management
ensuring accurate data is kept relating to time off
maintaining and overseeing annual review processes
supporting during recruitment including posting jobs, screening candidates, arranging interviews and onboarding
ensuring contracts for all members of the team are up to date and preparing contracts for new employees or team members
supporting clients with any complex issues relating to company progression, internal or external conflict and/or professional and personal development
assisting in organising regular social events and outings for the team
Office management
day-to-day management of office
answering inbound enquiries via email or passing them to the appropriate team member
organisation of regular CPDs and relevant training
organising renewals of insurances
ensuring timesheets and software licenses are up to date
any health and safety procedures
ad-hoc support for the team
Brand and marketing management
coordination with external PR consultants and project team on project press packs
arranging photographers and stylists (if required) in line with relevant requirements
researching potential architectural or design competitions
delivering on wider PR/marketing strategy
creating content for and managing social media accounts
managing clients' websites, including updating with new projects, news, etc.
coordinating opportunities for lead generation for clients – helping to organise attendance at networking events, consultant coffee/lunch meetings, capitalising on word-of-mouth opportunities
Salary
€30-35,000 p.a. depending on experience. This is a contract role, not an employer-employee relationship. However, we expect that you will be spending approximately 36-40 hours per week meeting the requirements of the role.
To apply
Please submit your CV and cover letter via the apply for jobs button below by 31st January 2023. Interviews will be conducted in February 2023.
Salary: €30,000 - €39,999
This position has been filled.