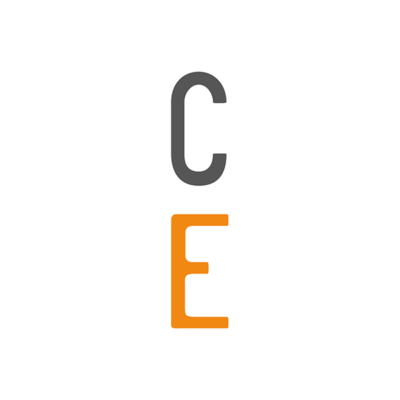 Collective Architecture is hiring a low energy building designer/Passivhaus designer to join its Collective Energy team in Edinburgh or Glasgow, UK.
Join our team
Do you want to increase your impact in addressing the climate and biodiversity emergencies through your work?
We have an exciting opportunity to join Collective Architecture as part of our Collective Energy team and contribute to our growing portfolio of low-energy/low-carbon buildings and strategic implementation of net zero carbon planning and delivery.
As signatories of Architects Declare, Collective Architecture or Collective Energy is committed to responding to the climate and biodiversity emergencies through our work. We are looking for someone who is passionate about how we as architects and designers can effect a positive impact on the built environment through the delivery of our Passivhaus, retrofit and net zero carbon consultancy services.
This role offers a unique opportunity to collaborate with our team of architectural designers on a variety of large and complex passivhaus new build and low energy retrofit projects; to develop design approaches that reduce carbon and improve the quality, sustainability and affordable operation of the buildings we design; to work with our clients to inform and develop their net zero carbon pathways; and to support our team in expanding and promoting our services to the industry. This post offers opportunities for career development and training to develop core specialisms that we are seeking to integrate into our Collective Energy service offer.
This role is for a full-time, permanent position. The role would be based in our Edinburgh or Glasgow studios with opportunities for blended working and working in our Dundee studio part-time.
We are looking for applicants from an architectural or architectural technology background with a minimum of three years experience who have an aptitude, passion and commitment to engage in the technical processes of how we design sustainable buildings and who want to work with our practice to effect positive change in the construction industry.
The salary for this position will be dependent on qualifications and experience and shall align with our Collective Architecture open and equitable pay scale.
Who we are
Collective Energy is a specialist division within Collective Architecture, established in 2020, to offer design and consultancy services geared towards making buildings, places and communities more sustainable. We work with clients, consultants and collaborators to develop their projects, methods and ideas to be holistic and environmentally sustainable. This includes meeting the necessary drive towards net zero carbon; developing regenerative and circular delivery models; reducing energy demand through fabric first design; mitigating operational and embodied carbon through collaborative design interrogation and careful material selection; and considering the whole life cycle impacts of our designs. We are currently delivering multiple certified Passivhaus developments across the residential, education, healthcare and commercial sectors.
Collective Architecture is a 100 per cent employee-owned architectural practice, working across studios in Glasgow, Edinburgh and Dundee. Our 40-strong practice was founded 25-years ago on principles of creative freedom, equity and sustainability. Our work spans many sectors including housing (predominantly public sector-led), community, culture, learning and enterprise, conservation and strategic planning.  We encompass a wide range of views and approaches to the practice of architecture and foster friendly and collaborative working environments.
Our team is aspirational, generous and enjoys sharing, learning and evolving together. Our practice offers wider employee benefits including:
all colleagues are invited to become a beneficiary of the trust with an active role to play in shaping our company after one year's employment
enhanced parental leave, family-friendly policies
flexible and hybrid working arrangements available
paid membership to professional membership organisations including ARB
death and illness in work cover
opportunity to work within a variety of business areas across our studios.
Applications are invited from those with architectural or architectural technology background with a minimum of three years post qualification work experience, ideally in the delivery of low energy buildings. Opportunities for in-post training will be offered to supplement any core skills gaps.
We are a team of supportive Passivhaus designers to support continual professional development.
The person we are looking for will have the following skills and knowledge:
experience in designing Passivhaus and/or low energy building projects
certified European Passivhaus designer accreditation
demonstrable understanding of technical detailing and construction methods
clear written and drawing communication skills
ability to work as part of a team and collaborate in a collegiate way
ability to be self-motivated, work independently and work to project deadlines
ability to support the practice to design and innovate in a collaborative way
proficiency in AutoCAD (2D)/Vectorworks (2D) and SketchUp (3D)
good understanding of UK building regulations
The following competencies are desirable but not essential:
experience in designing and delivering Passivhaus and/or low energy building projects, both in new build and retrofit
proficiency in designPH and PHPP
experience of implementing embodied carbon and whole life carbon assessments
experience in SAP and RdSAP
proficiency in Revit/Vectorworks (3D)
Core responsibilities and activities:
supporting the practice in delivering and developing our CE core services
Passivhaus Consultant services
low energy building design analysis
net zero strategic route mapping and design approaches
embodied and whole life carbon analysis
building performance analysis
circular economy design
energy modelling using RdSAP, SAP, designPH and PHPP
collaborating in Passivhaus planning, design, coordination and evidence gathering
option analysis and interrogation
data analysis, visualisation and impact mapping
report writing and presentation of project information
developing embodied and lifecycle carbon libraries and modelling approaches
developing building performance analysis methodologies
collaborating in research and development
collaborating in wider practice sustainability strategy development
Making an application:
When applying, please submit a note of interest with the following information via the apply for job button below by 5pm on Friday 1 December 2023:
a cover letter explaining your suitability and desire for the role
a CV clearly setting out your qualifications and experience
a portfolio illustrating your work and demonstrating the skills set out above; please clearly explain your role on any projects you include (max 10 MB)
We will be holding interviews in December and seeking a start date in December or the new year (subject to notice periods).
We are an equal opportunities employer and welcome applications from all candidates. Collecting data is crucial to ensure our compliance with our equal opportunities statement. Our equal opportunities monitoring form can be downloaded here.
You are under no obligation whatsoever to complete this form if you do not wish to do so. If you do complete it, thank you for your assistance in doing so.
www.collectivearchitecture.com
Salary: Undisclosed
This position is only available to applicants based in the United Kingdom