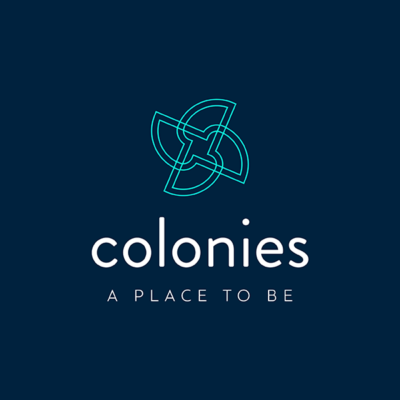 Colonies is offering an architecture and design internship in Paris, France.
An internship at Colonies in the architecture and design team is an excellent opportunity for you to develop valuable contacts and obtain the type of hands-on experience that will benefit you as you make important career choices in the world of architecture and design.
The in-house Colonies architecture and design team is a vital connection between development, construction, management, leasing, marketing and letting. They evaluate the feasibility of projects together with the development team; research and design the different Colonies space typologies, work with the tech and marketing team to develop marketing plans, project visualisations, moodboards and other marketing materials; organise internal meetings related to design; receive budgets and schedules from the development team to track the progress of each project; monitor construction administration with the construction team. They keep property development team informed of the selection of interior designers and interior designs, and the design research and approval of significant design items such as spacial studies and research, feasibility area studies, studies of architectural elements such as facades, kitchens, baths, all the way to thinking about which mirror can spatially make sense in the corridors as well as.
These are a few of the functions the in-house architecture and design team performs to ensure that Colonies maintains its position as a market leader in innovative, financially rewarding and environmentally-conscious real estate development and operations.
The focus and goal being to change the way we live, and making our projects puzzles of the best living experiences ever. We would also like you to assist in the ongoing creation of intelligent CAD blocks in the elaboration of a smooth process and project efficiency.
What Colonies is all about…
Community living is at the heart of the Colonies concept. We design, furnish and manage flexible living spaces.
We rethink the layout and design of buildings as a whole to adapt for a community, with multiple homes at a human scale – intimate and inviting. The layout gives co-livers the chance to be social when seeking community, and the very important full privacy when preferred.
All spaces are fully equipped, and each co-liver is free to stay for as short or long a period as he or she may wish, and is able to leave the premises with an eight day notice, put the private space on stand-by for longer periods of absence (business travel or other). Colonies will in this case store the personal belongings for the period. Electricity, heating, hot and cold water-supply, internet and TV is included in the service. Each Colonies co-living project also has its own website and community communication. At all scales of project we want our spaces to be comfortable and truly make people feel at home.
Our ideal candidate will have the following skills:
degree or ongoing studies in architecture, engineering design or design
good communication skills, both written and verbal in English (and French is a bonus)
a highly entrepreneurial, self-motivated and results-oriented individual
knowledge of Microsoft Office Suite (Excel, Word, PowerPoint)
excellent AutoCAD, InDesign, SketchUp skills
attention to detail
spacial understanding
efficiency
a passion to discover and work in an in-house architecture and design team in the real estate development area
if you are comfortable using Slack, Github, Notion that is a plus – otherwise we have people who can help you get used to these tools
assist in the creation of the content for the architecture and design colonies website
Colonies search for people with a real passion to discover working in a cross functional environment, in various projects of different sizes
Recruitment process
Please submit your full portfolio, CV, portfolio, and a short cover letter using the 'apply' link below. Please also feel free to tell us if you have spent any time in a co-living around the world, and why Colonies would be of interest to you.
Flexible start date and duration of internship based in the centre of Paris with a lovely view over Montmartre and the Eiffel tower.
Have a look at our website and you can also find us on Welcome to the Jungle.
Applications have closed.