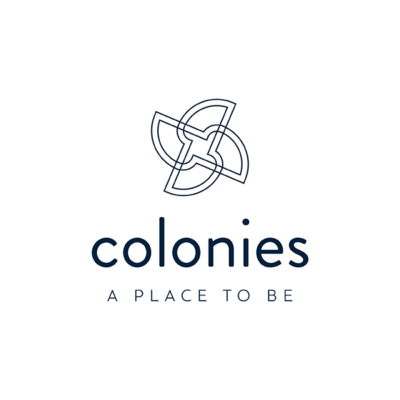 Colonies is looking for a junior architect/designer to join its firm in Paris, France.
Colonies – junior architect and designer
Colonies, the pioneer of co-living in Europe, set out to reinvent housing for urbanites – to change the way we live. We design and operate beautifully designed living spaces, entirely furnished and equipped, that are divided into really intimate private spaces and exceptional shared spaces (gym, rooftop, bar, cinema room, spa). They can be booked in a few clicks, include a catalog of all-inclusive services and feature a series of diverse events so that life never gets boring.
Colonies is looking for one or two junior architects/interior architects/designers to work on continental Europe projects based in Paris. You would be working alongside our the senior architecture and design team members, and the wider Colonies team(Business development, experience design, operations, project management, tech)  elaborating co-living quick turnaround small-scale houses projects as well as long-term larger scale projects.
What is the Colonies Culture?  
Assembling various trades into a single team is the true characteristic of Colonies. We do real-estate development, architecture, project management, experience design, and tech. Each one of us is encouraged to share their craftsmanship with the team, and to participate to discussions about the Colonies concepts.
The atmosphere is casual and relaxed. Work schedules and personal organization are flexible: we bet on autonomy and trust. We are based by the beautiful Canal Saint Martin with a beautiful view over Paris and Montmartre.
What would we like you to do at Colonies?
you will be a part of testing and learning about the Colonies brand from concept to execution, to opening and post opening reviews. All this in a cross-functional collaborative design environment where everyone has the right to say their opinion and bring to the creation of the product
you will work alongside the business development team to evaluate quick feasibilities of projects by applying the Colonies operational and design concept into graphical representations of space
you will monitor the design provided by local architects on small and large scale projects
you research new designs and innovations for co-living concepts
you will be working with procurement and liaising with suppliers across Europe
you will be part of a team producing templates, template packages and guidelines for the roll-out into the local market
you will do constant research on the topic of what is living today, tomorrow and in the future – we need to keep our product in constant evolution and keep future-proofing
What type of background do we imagine that you have?
you have one to three years of experience in international retail/hospitality or residential design, including production of design and construction documents
you have excellent team and project creation skills and know how to work with several external partners at the same time.
BIM (Revit), CAD drafting (e. g. AutoCAD or equivalent), 3D SketchUp, Adobe Photoshop and PowerPoint or Google Slides,  InDesign,  are one of your strengths. If you are comfortable using Slack, Github, Notion, Evernote that is a plus.
you have a confident appearance while holding team presentations
you have a very independent working attitude and a strong hands-on mentality and ability to work under deadlines
you are experienced in collaborating with external architectural and design consultants as well as building relationships with cross functional teams
you are fluent in written and spoken English and French, additional languages (eg. German, Spanish, Italian, Mandarin) are a plus
experience on the French market is a plus and knowledge of the French construction laws is a real plus
you must be eligible to work in France legally
What does Colonies offer?
we are offering you the opportunity to become a member of our growing and highly-motivated pan-european team
we offer a team-oriented and diverse working culture within a highly professional, national and international  network and start- up environment
French CDI contract Cadre full-time (non-negotiable and part-time is unfortunately not possible)
competitive package (based on your experience)
50% off your metro card
Alan health insurance
working in a quickly growing start-up like environment with 20+ internal partners
flexible start date (although we prefer ASAP)
home-work possible but we would like you to be office based at least 80 percent of the time
What to submit in order to be part of our selection?
Colonies search for people with a passion for their profession and with talent to strengthen our team. As we want to get to know you and how you work please do not just submit your full CV, portfolio, cover letter.
We prefer you to respond to the following questions in order to for us to be able to include you in our selection:
can you give us three inspirational images of what co-living means to you?
what does urban living today and tomorrow mean for you and why do you want to participate in changing the way we live?
what is your one biggest accomplishment related to this job and what were the key outcomes?
what are the two of the most important projects in your portfolio and what was your role and responsibility in these projects?
what are two technical drawings you are most proud of?
which three hand-sketches that you have done represents your way of design thinking?
can you recommend two new hospitality concepts you think Colonies should get inspiration from?
the key requirements for this job is great technical skills, fabulous English and French written and spoken, ability to work in a team spirit in a crazy environment, reactivity and an interest in commercial real estate, space planning and interior design. Can you confirm, with specific details that you meet those requirements?
what does an ideal working day look like for you (work environment, hours, travel and the like)?
what motivated the above selection? (If you are able to motivate this summarizing in a max. one minute video introduction that is a real plus, although a written explanation is also acceptable)
Please submit the above information here.
Applications have closed.