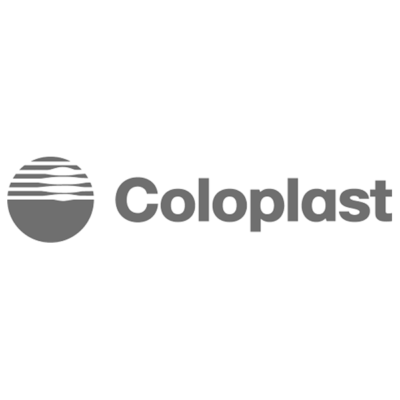 Coloplast is seeking a senior UX designer/UX design manager to join its team in Humlebaek, Copenhagen.
We would like you to join our international award-winning design team. We are expanding, and are on the lookout for talented designers who can help create our future products and services.
We have embarked on a journey towards consumer and lifestyle oriented design and need people with clear visions and drive to broaden that journey. Our aim is to become the best medical device company in the world and it starts by listening and understanding our users.
Personal qualifications 
You are a person eager to make a difference. You see the big picture and challenge both people and the organisation to create excellent solutions. You can work as an individual and as part of a team. You can walk the talk. You are a creative and open-minded person with a broad interest in design. You have an opinion and want to debate your point of view about design, usability and strategy.
Being passionate about what you do, means that you are productive and willing to go the extra mile. You know that getting big results cannot be done alone and you are therefore eager to listen and work together with highly skilled colleagues and partners. You are good at establishing overview of a complex setting without losing sight of the details.You can be persistent and follow ideas and design visions all the way through to production. You have a natural sense of aesthetics and know when to insist and when to accept a compromise. You work independently and confident with our Design DNA in the individual projects naturally keeping all stakeholders and your design team in loop.
This is a new position in Coloplast and it will be up to you to help shape the position.
Key responsibilities 
– create the vision for our future services and apps
– establish the design DNA for the digital platform and create the interaction structure around a seamless user experience
– build the UX/UI team in Coloplast
– manage and lead external UX/UI designers
– be the UX design lead in cross-functional development projects. Develop digital concepts. Show how it is done
– ensure that the project is true to the ambition – set by the design team
– be the lead in 'design thinking' and creating a holistic understanding
– communicate and visualize all aspects of the design process in a suitable and precise way
– bring people together around design and be a visible ambassador for the design
– make sure that there is a design consistency on both digital platforms and services as well as on physical products
Qualifications 
– design education: master in industrial design, graphic design, UX/UI design or equivalent
– more than five years of documented relevant experience in managing larger design projects
– mastering the whole palette from the 'bigger picture' down to the very fine details
– a holistic business understanding
– knowledge of how to transform opportunities from field research into strong and executable concepts
– strong communication skills both verbal and within visual presentation
– experience with working with external partners
– fluent in written and spoken English
– excellent sketching skills and a genuine interest in drawing and sketching
– 2D visualisation, creating use flow, hero design, wireframes/navigation structures. Linking digital interface with physical products
– rapid prototyping for proof of concept and promoting the concept and vision
– Adobe CC -Photoshop, Illustrator and InDesign
– Appropriate UX/UI toolbox – Sketch, Axure, Adobe XD, Invision or equivalent
We are
The design department in Global R&D is a team inside the front-end innovation team. We are currently made up of five industrial designers and two vacant positions, two CMF designers and two model makers. We also work with more than 10 external design agencies and balancing external and internal design is a part of how we work. We are responsible for the overall design in our development projects. We are ambitious and make products that have a serious impact for our users but at the same time it is very important that we also have fun while creating them. We are situated 30 minutes' drive north of Copenhagen and we welcome people from all over the world.
More information 
If you have any questions about the position please contact:
Hans Falleboe
Head of Design
Global R&D
email: dkhaf@coloplast.com or phone +45 4911 3282.
www.coloplast.com
Applications have closed.