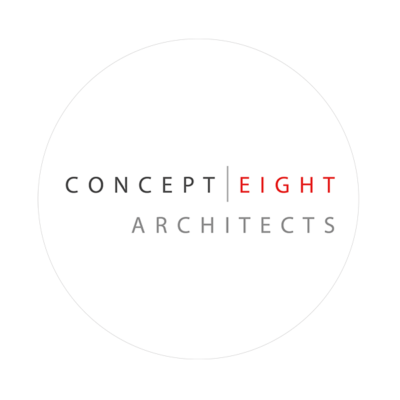 Concept Eight Architects is seeking an architectural technician/technologist to join its team in London.
Assist with projects being built out to high quality with plenty of on-site exposure.
Two to five years' experienced architectural technician/technologist with UK residential experience.
Background
Concept Eight are an established design-led architecture and interior design practice dedicated to the creation of imaginative residential buildings.  Our work has featured in national and international press, digital publications and recognised by several awards bodies. We are 12 strong and have grown steadily over the past few years.  We pride ourselves on offering varied opportunities to all staff, aiding their professional development, and remunerating them well with a combination of a competitive salary and an annual bonus.
We operate out of our friendly design studio located in Weybridge, Surrey with our staff living in areas such as Clapham, Surbiton, Putney, Woking, Guildford and Richmond, all enjoying the benefit of a commute against the traffic. We have excellent staff retention and make a great effort to ensure the studio environment is open and friendly, with a strong social atmosphere and focus on a good work-life balance.
The practice specializes in high-value single family dwelling houses and conversions but occasionally are also involved in small scale apartment schemes. We approach all projects with a focus on design, balanced with well executed technical solutions. Our team is made up of architects, technologists and interior designers who all bring different skill sets to our projects.
More information on the practice's work is available on our website.
In order to deal with a number of high-profile new commissions, we are now looking to add to our team.  We are looking for a passionate and committed architectural technician/technologist who has a thorough knowledge of the construction detailing, specification writing, building regulations and co-ordination management, and is proficient in AutoCAD, Revit and Sketchup.
Duties and responsibilities
The practice has a growing workload of projects both in Central London, Surrey and beyond. The candidate will be responsible for the delivery of technical packages for one or more of these projects. Typical duties are set out below, but will vary from project to project.
Project delivery includes:
intent and detail design work
production of presentation material
technical development of projects
production of reports, drawings, schedules and specifications
detailed AutoCAD construction drawings as part of a Stage 4 Technical Design and/or Stage 5 Construction submission
development of NBS Specification (or similar)
co-ordination of external consultants' information typically, structural and building services
preparation and submission of building regulations submissions and other third-party submissions requiring consent
review and update health and safety (CDM) documentation
incorporation of sustainable design principles
on-site progress reviews and documentation
Person specification
This section sets out the requirements, competencies, skills and qualities that are sought.
Basic requirements:
at least two years' relevant architectural technician experience in residential projects in a UK practice
an enthusiasm for quality design solutions
having worked on projects which have been completed or been on site
having dealt with technical queries from contractors
an excellent command of English, both written and spoken
willing to work to tight deadlines on the odd occasion
must have good communication skills
must be able to work well as part of a team internally as well as wider external project teams
must be willing to help out others when needed, and willing to work with both junior and senior team members
IT and other competencies:
an excellent command of CAD (Concept 8 Architects work primarily in AutoCAD 2D)
an excellent command of SketchUP
working knowledge of Revit
good command of office systems (Word, Excel) – essential
proficiency in presentation skills would be welcomed but not essential (Photoshop and Indesign desirable)
able to work with NBS specification beneficial
working knowledge of Enscape is beneficial but not essential
Professional practice skills
The candidate must be able to demonstrate competence in most, if not all, of the following areas:
knowledge and experience of NBS (or other) Specification writing
excellent construction detailing skills, with sound knowledge of building technologies, materials and how they are assembled
excellent understanding of building regulations/ approved documents and other UK standards and codes
sound knowledge of technical standards, regulatory frameworks and CDM/H&S requirements
excellent technical knowledge of relevant project types/scales
knowledge of sustainable design principles in practice
practice experience in high quality architectural or interiors detailing
on-site experience an advantage
project experience in design led commercial projects an advantage
excellent communicator both in person and virtually
Office requirements:
we run an open plan office and we encourage all team members to offer opinion and review other persons work
from time to time you would be encouraged to assist others on their projects, provide technical reviews
present your ideas to the team for them to review your designs
arrange relevant CPD's and suggest technical engagement for the team
get involved in non-work team activities
day to day tasks shared by all team members in the office
Timescale
We are actively looking to fill a position now.  We are setting a submission deadline of 08.02.21 however we encourage individuals to send their expression of interest sooner as the position may be filled before the deadline ends.
To submit your application please click the 'apply' link below.
Applications have closed.