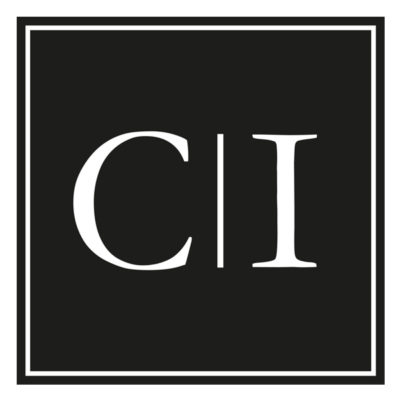 London, UK
Senior technical interior designer

Concept Interiors is looking for a senior technical interior designer to join its busy team in Weybridge, Surrey. 
The senior technical interior designer will work within a small dedicated interiors team in Weybridge Surrey. The ideal candidate will come with a strong background and more than six+ years' experience in interior design within the luxury private residential and new build property developers market.
Summary of position:
We are looking for a self-motivated senior designer to join the technical design side of the business and work alongside the creative design team. They should have a strong background in interior/architectural and technical design knowledge.
Our projects consist of high-end residential refurbishment, new build development and show house projects with a view to also wanting to move into commercial design. The right candidate will bring experienced technical skills and solid studio processes and focus on space planning, lighting design, working drawings for bathrooms, joinery and furniture as required, whilst managing projects and pitches from start to finish, and working seamlessly with others to provide support and aid to the whole interiors team.
Attitude and working ethic:
We are looking for someone who is driven, highly organised, passionate about design and wants to progress their career, spend time to grow the business and has the available time and energy to do whatever it takes to get the job done, meet deadlines and be proud of their achievements.
Key requirements of this role:
must have a strong understanding of all elements of interior design, including space planning, FF&E, lighting, small power, kitchen and bathroom design
being responsible for issuing all technical drawings, schedules and taking ownership for all elements of a project
a good understanding of architectural drawings, project specifications and building construction
issuing project specification, schedules and drawings
 experience of liaising with M&E/AV/swimming pool/lighting consultants with and awareness of how the equipment integrates into an interior scheme
production of conceptual design ideas, undertaking of research and development of schemes
liaising with clients and/or their representatives, to ensure project requirements are clearly understood and reflected within designs
liaising with suppliers for internal fixtures, fittings and furnishings, including lighting, sanitary ware and joinery to ensure that all aspects are considered and included
ensuring that all designs are achievable through practical, functional and legal aspects and have a substantial level of understanding of design development and all phases of the construction process
producing design scheme that are of a consistently high standard
developing conceptual designs into buildable solutions
completion of quotations
dealing with contractors, subcontractors and specialist to ensure site works are completed on time and on budget
assist in designing technical elements of show homes and collaboration with the broader design team on larger projects where needed
 Site visits and client meetings installations and managing onsite fitting teams as required for each project
confident in giving engaging pitch presentations with strong design skills and special awareness
preparing and presenting design proposals to clients
building and growing existing client relationships and using your initiative on following up on new business opportunities and networking at industry events
Responsibilities of this role:
managing project programmes to meet deadlines effectively
work closely with directors
able to work on own initiative, multi-task and to juggle a changing workload
resilient to cope with conflicting demands, able to prioritise duties, work effectively under pressure and meet deadlines
ability to mentor and manage other members of the design team
the promotion of a continuous improvement culture and the use of best practice
Key qualifications needed for this role:
minimum of six years relevant experience
fluent in Vectorworks
IT literate, proficient in Word, Excel, PowerPoint etc.
experience of working in 3D is desirable
numerate, able to make accurate calculations
this position requires an Interior design qualification, either a degree or higher national certificate or higher national diploma level of education or equivalent qualification and extensive experience
full UK driving license and willingness to travel if needed
own car essential
Key personal skillset and qualities needed:
well-presented and personable
excellent communicator
organised and punctual
excellent attention to detail
role model for the interior design team
adept in working in high-pressure situations
ability to be motivational and influential
self-driven
strong team player
high standard of leadership
good interpersonal skills and be able to work independently and as part of an effective team
able to demonstrate strong confidence and conviction with clients
a resourceful and innovative thinker
Salary and benefits of this role:
salary dependant on experience
possible future share options for the right candidate
staff discount scheme
company pension
four weeks paid holiday plus all public holidays
Please email your CV and a sample of your portfolio and why you would be great for this role.
Home