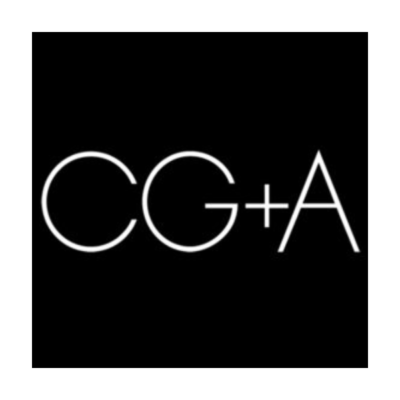 Cory Grosser + Associates is seeking an experienced studio manager/PA in Los Angeles, USA.
The studio manager/PA is a critical and strategic position related to the operations, sales, and marketing of an international, furniture and interior design studio as well as acting as the right hand to founder Cory Grosser.
CG+A seeks an ambitious studio manager/assistant to oversee the studio environment and help with the 360-degree tasks required to manage a small design studio including operations, marketing, and sales. This multi functional role requires a candidate that is both extremely organized and highly flexible. This role would be perfect for someone interested in art, architecture, and design, but with talents related to operations, sales, or communications. Previous experience in a creative studio is strongly preferred.
You may love this job if:
you want to work in the architecture and design industry not as a designer, but as someone who enables design
you enjoy contemporary art, furniture design, fashion, or interiors
you're interested in traveling to international design festivals like Milan
you want to be valued and appreciated for good ideas, strategic thinking, and organizational prowess
you want to be an integral part of a small creative team working on cool things for cool brands
you're interested in learning about design processes and studio culture so that you can improve both
you appreciate a positive work-life balance and value working in a creative, respectful, and empathic environment with nice people
We may love you for this job if:
you are highly organized yet flexible and can switch between tasks fluidly
you take direction well, but you don't need it to act. You anticipate and seem to be two steps ahead of what needs to be done
you're professional, focused, self-motivated, and productive. You aren't distracted because you enjoy your work
you communicate confidently with clients, media and suppliers
you're social media and digital marketing savvy. You have a great eye and copy-writing skills
you know Adobe programs, CRM and Trello, or are willing and eager to learn them
Details
The position is in-person in Pasadena, (Los Angeles) California. Basic health insurance is included after a trial period. Salary depends on experience. The candidate must be able to work in the US legally. Visas are not supported. Please provide a CV and a note explaining why you are interested in the position. CG+A is an equal opportunity employer.
About us
Cory Grosser + Associates (CG+A) is a globally recognized, boutique design studio based in Pasadena, Los Angeles. Led by American designer Cory Grosser, our studio specializes in leveraging beautiful design to create emotional connections between our clients and their customers. This approach is called 'creative intelligence' whereby design is the force behind creative strategies for business and engaging narratives for people. Inspired by the radiant light and tempered atmosphere of our Southern California home, our unique brand of 'California minimalism' has helped some of the world's most prestigious brands use design to succeed in the modern global marketplace. Our work lies at the intersection of several disciplines including furniture design, architectural design, design strategy, and creative direction.
No agencies please.
Applications have closed.