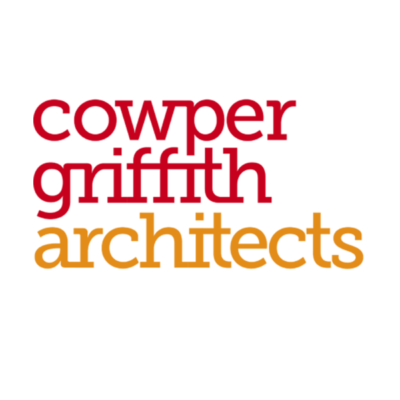 Cowper Griffith Architects is looking for a Part 2 architectural assistant to join its office in Cambridge, UK.
Cowper Griffith Architects (CGA) seeks a Part 2 architectural assistant to join its Cambridge office. We require additional staff to meet a growing workload, with a  diverse sector spread.
The Practice is known for its sensitive, high quality buildings and has won a number of regional and national awards including RIBA, BCO, Wood and Civic Trust.
The common threads running through all of our projects are an attention to detail, a sense of craft, context and enduring quality and a passionate desire to imaginatively abut, re-purpose, extend and conserve existing structures, often those of great heritage significance. Our stand-alone new builds seek to tap into a 'spirit of place' and make subtle references to forms, materials, histories and narratives.
Our key sectors include bespoke residential and commercial, visitor centres, ecclesiastical, higher and further education and community projects, primarily in East Anglia and the South East.
We are also currently working across the UK on projects for a number of commercial clients, individuals and trusts which include National Trust, Canal & River Trust, Landmark Trust and a number of smaller entities, often delivering exciting HLF-funded initiatives, breathing new life into underused assets and landscapes, scheduled ancient monuments and on occasion world heritage sites.
Our practice is around 20-25 strong and works from purpose-built, quiet, village based offices just south of Cambridge, one train stop from the city centre and on a direct line to London, Liverpool Street.
We use Vectorworks 2018 3D on Macs, along with SketchUp, V-Ray, Rhino and Adobe CS.
We seek an individual with up to three years post Part 2 experience, with a passion for design and, ideally, an interest in combining new with old.
Candidates must be able to demonstrate:
strong design skills, with a minimum 2:1 achieved at both BA and BArch
an interest in construction and detailing
good communication skills
confident use of Adobe Creative Suite
good CAD skills
familiarity with UK building regulations
CGA offers full support through Part 3 studies and a friendly, low-key and collaborative working environment, with a healthy life: work balance. Our in-house AABC architect and architect sitting on the FAC to St Paul's Cathedral ensure excellent mentoring for those with a particular interest in creative conservation.
Please submit your applications below in PDF format and no larger than 10MB.
Salary DOE, and in line with current survey data.
Only shortlisted applicants are guaranteed a reply.
CGA is an equal opportunities employer.