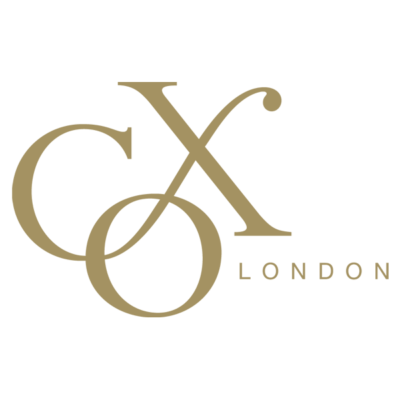 Cox London is looking for a design estimator to join its team in London.
Brand: Cox London, furniture and lighting
Salary: Competitive to reflect experience
Location: London SW1W
Hours: 37.5 hours per week
Cox London are designer-makers of unique custom-made furniture and lighting. Sculptors Christopher and Nicola Cox, the founders of the company, began making furniture and lighting in the mid 1990's, bonding over a shared love of the decorative arts. Today their pieces can be found in some of the most fascinating and beautiful properties in the world.
The job
Cox London is recruiting for a design estimator to join our creative and friendly team. This important role will be responsible for raising quotations for the purpose of pricing up custom or bespoke items of furniture and lighting as well as annually reviewing the cost of production of company designs. You will work closely with the production team and the CAD Designer to ascertain the cost of producing unique items of design. You will need to collect and analyse data in order to estimate the time, money, materials, and labour required to manufacture a product. You will be issuing quotations to the sales team under the guidance of the creative and sales director as well as working closely with the operations director on systems and processes.
As our design estimator, you will need to ensure clear instruction for manufacturing processes and accurate purchasing information is given to enable an order to be produced in full, on time and within specification according to budgeted costs. You will maintain a company database keeping information on reliable, high quality and cost-effective suppliers for components or raw materials utilised in the in-house manufacturing of company products. You will also be sourcing sub-contracted outsourced production of certain elements and processes with an emphasis on retaining the integrity, quality and exclusivity of the design. You will present a professional smart appearance at all times upholding the company image.
Key duties and responsibilities:
consult with technical experts to discuss estimates and resolve issues

identify and quantify cost factors, such as production time and raw material, equipment, and labour expenses, undertaking research where necessary

read off-plan and CAD technical documents to prepare estimates

collaborate with production management, technicians, designer, company directors and sales team

maintain job templates and quotation details

produce reports in Excel for company directors to analyse financial results of production

evaluate a product's cost-effectiveness or profitability and recommend ways to make a product more cost-effective or profitable

build strong positive relationships with existing company suppliers to obtain quotations on component parts and sourcing new and appropriate suppliers

cost existing Cox London catalogue collection and re-check costs throughout the year, alerting significant changes to the Creative and operations directors

price checking and inputting of materials and component costs into company database

collecting up to date quotations from material suppliers and sub-contractors

helping with bids for new projects and support buying activities in production
Experience:
experience desirable of estimating/costing and design within manufacturing of interior products for the luxury goods design sector

five years plus experience is desirable
Key skills and attitude:
detailed knowledge of manufacturing processes, materials, and costs

excellent Microsoft Office skills towards excel (intermediate to advanced level)

an awareness of regulations, price trends and exchange rates

analytical, problem solving and time management skills

the ability to meet deadlines

fluent spoken and written English, with excellent communication and presentation skills

must be able to write detailed reports to help determine whether or not contracts for bespoke pieces are awarded or products are manufactured

flexible and a can-do positive attitude

an understanding of the importance of discretion

a smart, calm and professional manner
Education
bachelor's degree or equivalent education in design or similar

a strong ability in mathematics is essential
How to apply
If you believe you have the skills and experience required to join our team as a design estimator then please click here to apply and upload your CV now.
Applications have closed.