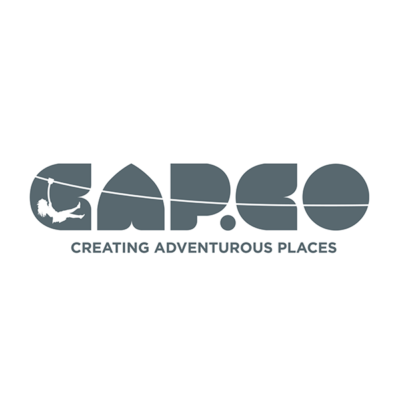 Creating Adventurous Places is hiring a designer of adventurous places to join its team in South East England.
What we need
A designer to lead on the conceptual development and practical delivery of entirely unique and bespoke play spaces across the UK and beyond.
Who we're looking for
From early scribbled ideas through to marketing-ready 3D visuals, Creating Adventurous Places (CAP.Co) has a track record in delivering bespoke adventure play with a complete sense of place, which just feels right in its environment.
The places we create allow children and parents alike to enter a world of imagination where each of our builds respond to and belong in their location embodying local stories, history and folklore into our play structures, making every build entirely unique.
If that sounds like your cup of tea then you should be committed to understanding the needs of our clients, be confident and determined in your creative decision-making and quick to adjust to unexpected challenges in a multi-disciplinary environment.
What you'll do
As one of the leading lights in the design team, you will be responsible for the delivery of a wide range of some private but mostly commercially run adventure play sites, stand-alone visitor attractions, treehouse accommodation, viewing towers, the occasional music festival set-ups and much more besides. You'll exemplify our commitment to design detailing, ensuring quality and best practice at all times, including but not limited to the following duties:
collaborate closely with clients and relevant stakeholders to understand their aspirations, requirements and strategic outcomes
research and develop imaginative design concepts and narratives that balance aesthetic, safety and function while pushing the boundaries of traditional design
travel to and conduct exploratory site visits and assessments
ensure that designs are inclusive and accessible to people of all ages, abilities and backgrounds
convey design concepts through a variety of media – sketches, diagrams, 3D models, CAD drawings, imagery and visuals to create visually stunning design documents
balance creativity with financial constraints while striving for excellence
stay updated on and have good working knowledge of industry safety standards and regulations ensuring that all designs meet safety requirements
Apply if you have:
tertiary education in the built environment (landscape architecture, architecture, interior design) or a relevant design field
a vibrant portfolio demonstrating your direct involvement in the delivery of creative and innovative projects from conception through to completion
experience in the adventure play or visitor attractions sectors with thorough knowledge of playground safety standards and planning/building regulations is desirable (but not essential)
proficiency in relevant 3D modelling packages (AutoCAD/SketchUp/Solidworks/3ds Max) and Adobe Creative Suite (Photoshop/InDesign/Illustrator)
a full and current driver's license plus access to own transport is desirable due to the requirement to attend site visits and meetings as required
motivation, drive and a can-do attitude (a sense of humour always helps too!)
However, if you believe you would be the right fit with transferable life skills/experiences/achievements, then we'd love to hear from you to have a good old-fashioned chinwag.
Please apply via the apply for job button below.
What we are offering
CAP.Co is a design and build company that has all the component parts required to create truly fantastically adventurous places. We are currently in the midst of an extremely exciting period of growth having recently completed our largest UK projects to date.
In addition to the opportunity to be involved in such diverse projects, we can offer a competitive salary and pension, plus you'll have the flexibility of working from home (mostly) and enjoy free entry to regular, intimate and incomparable gigs at the world-renowned Tiger Bar in a secret location on the Norfolk Broads!
You'll be joining a fantastic employee-owned business with huge international potential growing steadily year on year, that thrives on delivering genuinely unique projects that stimulate and excite both clients and their customers, every time.
Salary: Undisclosed
You must sign in to apply for this position. If you don't have a Dezeen Jobs jobseeker account, create one here.