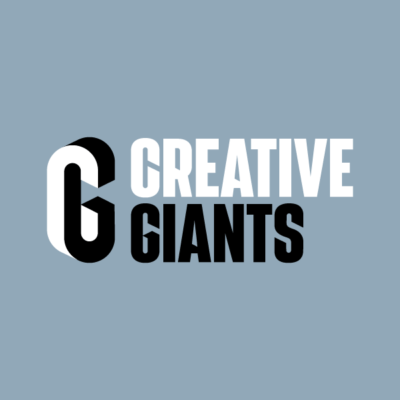 Creative Giants is seeking a freelance designer to join its team in London.
Creative Giants believe that art has the power to affect change, inspire, stimulate and promote new dialogue. We bring this value to all our projects. We work with artists, institutions, non-profit organisations, event teams, festivals, brands and agencies alike. All of whom are creative giants in their own right and our relationship is informed by our collaborative approach to work.
Due to an increased workload we are looking to expand our small team. Adding more freelance resource to our company black book will allow us to progress with a number of successful bids for local authority public realm initiatives and continue to create boundary-breaking, bespoke creative interventions for our broad range of private clients.
We are inviting senior designers, 3D designers/visual artists, graphic designers and design interns (paid) to share their portfolios with us to be added to our contact list so they may be called upon to support our Design Director with work in public art strategy, wayfinding, placemaking and outdoor art commissioning.
Creative Giants see the public realm as an opportunity to showcase highly innovative and creative ideas. Our core values and social responsibility as curators is to empower the audience and the artist to make sure we bring about positive long term change and inspiration for local communities.
As an agency we are brimming full of ideas and are keen to connect with talented, passionate and enthusiastic designers to help us achieve our ongoing company goals.
Overview
Creative Giants need assistance with client and internal graphic design projects, client and in house creative projects and new business development.
The ideal candidates will have degree level qualifications in architecture or design and have strong design flair. Working with Creative Giants would be of most interest to candidates who want to pursue a career path outside of the typical route.
As part of a larger creative team the freelance designers would need to have excellent time keeping and be able to work to multiple deadlines. Aside from degree level training, Creative Giants welcomes candidates with experience of working in practices and design studios as well as practical build projects, but this is not essential.
Creative Giants are looking for freelancers with an open minded design approach and a keen willingness to regularly collaborate with artists and other design professionals. Ideally the freelance portfolios will show exceptional visual communication skills and show a variety of relevant projects. This is a fantastic opportunity to join a dynamic environment within a lively consultancy.
Software skills and experience
Mid-level/senior designers – art and/or construction background with experience of project management and liaising with key project stakeholders.
3D designers/visual artists – well rounded understanding of real world applications and detailing is essential. AutoCAD and SketchUp with V-Ray are the predominantly used platforms plus Unreal Engine and Twinmotion, 3ds Max and Autocad.
Graphic designers – proficient use of Adobe suite is also essential (Illustrator, Photoshop & InDesign)
Design interns – any and all of the above.
Location
While some work can be undertaken from home we are keen to have regular face to face time with our freelancers at our office in Brighton and our shared office space in London.
To apply
Please send your CV and any supporting links by clicking the 'apply' button below.
Unfortunately, we cannot guarantee that we will be able to respond to all applications.
Applications have closed.