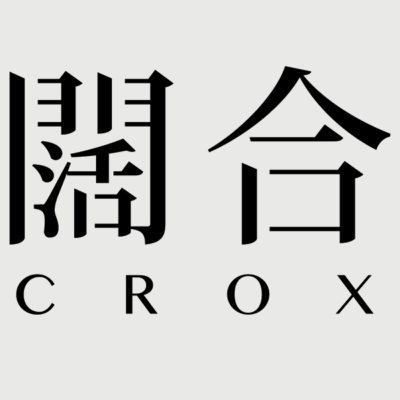 Crox is looking for an architect/intern to join its practice in Shanghai, China.
Base: Shanghai, China 
Architect (full-time/intern)
possess a bachelors or higher degree in architecture
have at least two years' of experience in global leading architect firms or architectural design institute
at least involved with two under construction/completed projects in past working experiences, please be specifics with your role on those projects in your portfolio
expertise in AutoCAD, Grasshopper, Illustrator, Adobe Cs, SketchUp at least. Could use Rhino and Maya, will be highly preferred. Strong manager of time, quality, schedule, and team
建筑师 (全职/实习)
建筑学学士(或同等学历)以上学位,2年全职工作经验;
至少参与过2个大型工程实践及实施项目,请在作品集中说明所任工作及职位;
熟练操作软件Rhino, Grasshopper, AutoCAD , Illustrator ,Photoshop, SketchUp,能熟练使用Revit更佳;
有较强的设计能力、语言表达能力和沟通能力。在国外有留学或工作经历,双语人士优先考虑。
About CROX
CROX is established with the belief that the relationship between the users and the environment must reach the state of equilibrium in all space design projects.
We aim to deliver humanistic values with the design philosophy of avant-garde naturalism, creating a dialogue between people and space, carefully presenting every possibility of life.
Main experience in recent years
2018    Interior Design"Best of Year" Honoree
2018    Architecture MasterPrize: Honorable Mentions
2018    Venice Biennale "Time Space Existence "
2018    Milan Design Week
2016    Curator of Milan Triennale
2016    Venice Architecture Biennale: Curator of Youbang Campus
关于CROX闊合
CROX闊合由林琮然于2008年在台北创立,是一个跨领域研究型事务所,秉持前卫自然的设计意识,试图打破设计的界线,在不同地域语境中提取文化,传导人文价值,将空间和人的关系转变成一种开放的对话性结构,呈现生活每一种可能。项目种类丰富多样,设计类别涵盖规划&景观、建筑&室内、展览&艺术,在不断坚持和实践的过程中,凝聚了了一群有使命和共同价值观的设计人,以开创性的精神思考设计的未来。
CROX闊合期待您的加入!
Please submit your resume by clicking 'apply' below, using a PDF format that should not be any bigger than 10MB.
Applications have closed.