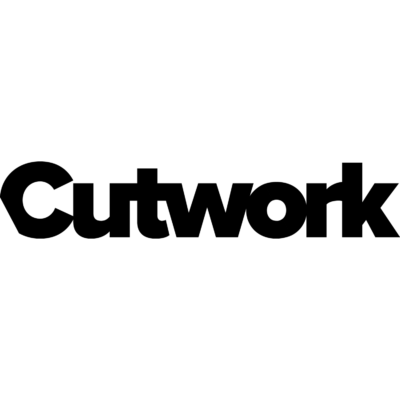 Cutwork is looking for an architect to join its team in Paris. 
The architect will work on coworking, co-living, and prefab cabin projects.
Who we are
Cutwork is an industrial creative studio using architecture and design to encourage collaboration, build thriving communities, and unlock innovative ideas.
The challenges of rapid urbanisation, shared economy, and the rising freelance workforce present the greatest opportunities for architecture and design to fulfill this potential in innovative and sustainable ways.
 To overcome these challenges is to design new and better ways to live and work. This is why we design.
We are looking for an architect with experience in housing and working architecture to design coworking, co-living, and prefab compact cabin projects.
About the role and our projects
We believe that architecture and design should be about encouraging exchange and helping people interact. Community and human connection are at the center of all our designs, and we believe that co-living and coworking are going to redefine the standard models of living in the coming years. They are emerging now as social and economic solutions, but they will soon evolve to become contentious lifestyles, before being adopted as the standard model.
We are actively designing several breakout projects, such as communal spaces in Station F, the largest coworking campus in the work, Xavier Neil's new co-living project in Paris, an innovative refugee housing solution with Cortex Composites, and the concept for a global village with Mokrin House.
We want to find an architect who understands the potential of these changes and is passionate about exploring typology and new community usages in such spaces.
This position will expand your experience in the world of architecture, entrepreneurship, construction, industrial workflow, pre-fab structures, and the new usages emerging from coworking and co-living spaces. We are currently a team of five, so you'll have first-hand opportunity to help foster innovative solutions and have a real impact on what we produce. We are growing rapidly and are looking to expand our team with several full-time positions, so this is a great opportunity to get involved on the ground floor.


You will definitely get along with us if:
you are hungry to grow and you see challenges of life as the easiest way to learn
you love to nerd-out about culture, industrial design, production processes, furniture systems, and architecture
you are ambitious, work hard, and aspire to inspire positive change
you believe in the impact of a well implemented clever design
you value your originality, know yourself well, say what you think, and thrive in collaborative problem-solving
you revere simplicity (Japanese sensibilities for the win)
Primary responsibilities will include:
architecture: developing designs for co-living and coworking spaces, affordable kit housing, and retreat cabins using our central technologies. This will include technical drawings and creating innovative and realistic on-site assembly solutions
project management: implement project timelines, identify, list, and order materials, source partners and additional resources as necessary, build a prototype and managing production budget, communicate with clients and local builders, manage construction costs
technical sheets: be able to easily describe technical details and dimensions of all design components individually and together as a whole
communications: produce beautiful renders and presentations to communicate products and proposals to clients
Required skills:
3D modeling: proficient knowledge of classic 3D Architecture software, including Revit
rendering: outstanding 3D modelling, rendering, and visual communication skills
English: ability to write and speak with native proficiency for teamwork and factory communications
industry: great knowledge of metallic frame construction systems and home/housings architectural details and usage requirement
Location:
ideal candidates are based in Paris with a willingness to travel within Europe (travel expenses reimbursed) when needed
if located in Paris: three designated days per week required at the Paris office. Two days per week, work can be executed at the office or remotely
remote: please don't hesitate to apply if you live somewhere else in the world but can demonstrate that you are an excellent communicator and hold your own as an autonomous and remote team member
Bonus points:
experience in CNC steel factory or wood workshop
strong composition and photographic eye
knowledge and proficiency in SolidWorks
experience and refined taste in interior design
a great sense of humor
natural entrepreneurial instincts
emoji game strong
To apply
If you feel that you are a good match, please submit the following documents using the 'apply' link below.
your CV
a cover letter
a PDF portfolio of your work (or a link to your website) that demonstrates strong design sensibilities and proficiency in the skills above