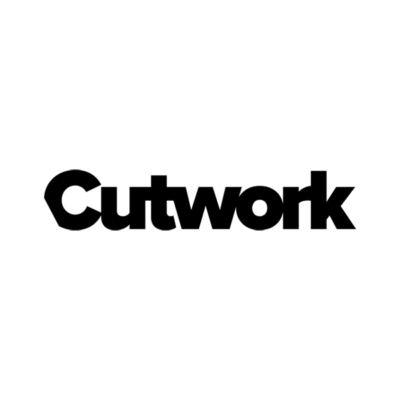 Cutwork is seeking an organised executive assistant/right-hand to the CEO in Paris, France.
Cutwork is an architecture and design studio focused on new ways to live and work. We design architectural concepts, interior concepts and furniture that can respond to evolving societal needs. Working with pioneering international clients and drawing on our expertise in shared living environments like co-living, artist residencies and non-traditional family housing, we design smart, multi-use spaces and furniture for new ways of living and working.
The executive assistant will be responsible for providing administrative support to the CEO and managing the day-to-day operations of the company. This individual must be able to think strategically, anticipate the needs of the CEO and manage multiple projects simultaneously. The role lies at the intersection of organisational administration, communication business development and being a general hustler/master problem-solver to ensure that day-to-day is running smoothly.
Key responsibilities:
work closely with the CEO to ensure the smooth running of the day-to-day operations
manage the CEO's email and calendar
deal with incoming email and correspond on behalf of the CEO (important and timely communication with existing clients, partners, and journalists and inbound project requests)
prepare and edit correspondence, communications, presentations and other documents
support the CEO in preparing for conferences and other press-related events
schedule and organise meetings, events and travel arrangements for the CEO
help the CEO to manage a steady inflow of new project requests and support in keeping the company CRM organised and usable
attending meetings with the CEO, taking notes and sending follow ups, creating new project proposals together with Cutwork's lead project manager
posting content on for Cutwork: LinkedIn, Instagram
support CEO to keep the company CRM and New Project Pipeline organised
support with contracts from established templates
liaise with Cutwork accountants/lawyer
assist in the planning and implementation of company projects and initiatives
provide support for the CEO in all areas of the business
other duties as assigned by the CEO
Qualifications:

ideally five plus years of experience in an executive assistant role. If you have less than this but think you have the skills to make up for it, don't hesitate to reach out
strong organisational and time management skills
excellent written and verbal communication skills in English and in French
proficient in Microsoft Office and Google Suite (Google Drive is our place)
rigorous attention to detail and ability to multitask
proven ability to work independently and handle confidential information
experience or a deep passion in the architecture or design industry is a huge plus
If you join the team and take on this role, here's what your first weeks will look like
Phase one – week one (onboarding):
full Cutwork audit, getting onboard with our vision and understanding the team structure
getting familiar with the different tools and resources we're using
understand CEO's daily work and how you will be able to have an impact making it more streamlined
Phase two – week two to three (getting familiar):
start building a strong, collaborative and productive work style with the CEO
take the lead on several actions progressively
propose improvements to workflows and collaboration structures
give feedback on the processes
take ownership of your first internal project
Phase three – week four (ownership of your missions)
become the owner on all administrative missions
deliver your first internal project
document the administrative processes and resources
ensure that CEO's inbox is smooth sailing (Inbox 0, anyone?)
Additional information:
we are a family-sized office with less than 10 people and we dig that. Being able to sit around one big table together is part of our culture
we are multi-cultural French/American/British/Japanese/Spanish/Hungarian/Romanian/Polish. English is the first language at the office, French the second.
we aim to only work on projects that fully align with our vision, which takes discipline but creates an extraordinary working environment
we believe in balance, and that your work should be, too. Don't expect to work late nights and weekends around here. We aim to help our team do the healthiest work while developing their craft
Competitive remuneration based on experience level: €30,000-€42,000/year.
️Paris-based position with option for remote work several days per week. Option for a four-day work week.
The position is freelance for six months. Option to extend and possibility for employment contract if the collaboration is a knock-it-out-of-the-park success.
Cutwork closed all national French holidays, two weeks in summer and two weeks in winter. Flexible work is possible and encouraged.
Salary: Undisclosed
Applications have closed.