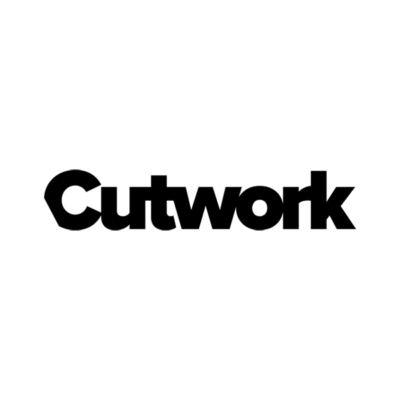 Cutwork is hiring an interior designer to join its team in Paris.
About Cutwork
We are an architecture and industrial design studio focused on new ways to live and work. Founded in 2016 and based in Paris, we design innovative spaces and furniture for pioneering companies who are reimagining the ways we live and work.
Recent projects include Polyroom, the full-scale development (architecture, interior, furniture) for the new shared living brand for one of the largest housing developers in Europe; FRAME award-winning Flatmates, the first large-scale coliving space in Paris for 800+ entrepreneurs; and the Cortex Shelter, an innovative flat-pack kit housing solution to help address the refugee housing crises.
Design technology
We have developed and patented an industrial technology that enables a new flexibility in design, manufacturing and shipping. Built around advancements in laser cutting and digital design files, we produce custom furniture for all of our projects, carrying out our spatial concepts with full control from the design to manufacturing.
We believe in sustainable design. All of our products are produced on demand on a project-basis (no stock, no warehousing, no overproduction) and our furniture is working towards being fully circular. In 2018, Cutwork was named in the Top 30 CleanTech companies in Europe.
We are looking for an experienced freelance interior designer to join a dynamic and small team of architects and industrial designers developing projects around the future of living. The ideal candidate will be able to conceive, develop and lead a project from concept to completion and who would be passionate to help us reinvent traditional interior design to support modern usages, lifestyles and communities.
You will definitely get along with us if:
you are ambitious, work hard and aspire to inspire positive change
you believe in the impact of clever design and social innovation
you have a gift for materials, colors, and form
you value your originality, know yourself well, say what you think, and thrive in collaborative problem solving
you revere simplicity (Japanese sensibilities for the win)
you love to nerd-out about culture, design, movies, architecture and travel
Main responsibilities:
develop the interior design of all projects in close collaboration with a small team of architects and industrial designers, from concept stage to finish site
bring the element of sensitivity and materiality to innovative large-scale interior concepts which are designed around new ways to live and work
the development of mood boards, color palettes, finishing schedules materials boards and the research and development of concepts
creation and delivery of high-quality design presentations to clients and internal teams
Requirements:
minimum of five years' experience post degree in commercial or large-scale domestic residential interiors and/or the hospitality sector
great organizational skills, grasp of detail and the ability to think ahead, manage program workflow and work on multiple projects at different stages
a strong knowledge and sensitivity for materials and ability to create a materials' library for the studio
ability to communicate design ideas visually and verbally within the studio and externally to clients
wide industry knowledge required of designers, furniture, suppliers – skills in product sourcing, quality and assessment
demonstrated understanding of design phases, from preliminary to technical/construction
experience sourcing and procurement of FF&E and samples
excellent command of English, both written and spoken
a sharp eye for detail and graphic design demonstrated in the portfolio
independent, hard-working, proactive, hungry to grow and inspire positive change
strong communication skills and ability to work flexibly and independently in a demanding environment
high proficiency in using ArchiCAD and SketchUp is requested
solid knowledge of AutoCAD, Photoshop and InDesign
located in the EU or with a valid EU visa
Bonus points:
good knowledge of French, both written and spoken
knowledge of rendering softwares like Twinmotion, Enscape or Keyshot
knowledge of 3D softwares like Rhinoceros or Solidworks
Location: Paris, France
Start date: July 2022
Remuneration: Competitive remuneration based on experience level.
Status: Freelance
How to apply
If you feel that you're a good match, please submit your CV and portfolio (PDF 10MB max.) via the apply for job button below.
This position is only available to applicants based in the European Union