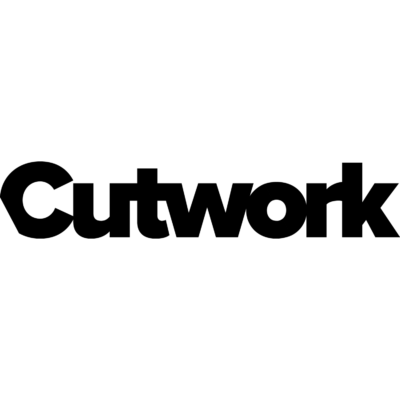 Cutwork is looking for an interior designer to join its team in Paris, France.
This person will work on interior concepts for co-working, co-living, innovative hotels, and offices.
Who we are…
Cutwork is an architecture + design studio founded on industrial technology, specialised in designing co-working and co-living spaces.
Three key developments are driving a fundamental shift in the way we live and work:
rapid urbanisation – by 2030, 70% of the world's population will live in cities
rise of the freelancer – by 2020, 40% of the global workforce will be freelance
Fall of the mononuclear family – in more and more cities, this model makes up less than 15% of households
The market has responded to these changes with co-working and co-living. This is the most disruptive thing to happen to real estate since the skyscraper.
For the last century, our cities have been built for mono-nuclear families. Cohabitation spaces not only offer new economic and ecological solutions, but they create better opportunities to cultivate communities and meaningful lifestyles. Architecture and design must adapt quickly and find new forms to properly support these communities.
We need an interior designer to join our team to help us deliver compelling new visions for these spaces.
About the role…
As a studio, we offer interior design services, and furniture products. Because we produce our own furniture and can customise designs very easily, we have complete control of the concept from manufacturing to fulfilment.
This means you will have the ability to develop interior concepts with unique usages, visual languages, and bespoke products without external compromise. Final concepts are a mix of our furniture collection, custom designs, and all third-party materials/products.
Our interior concepts aim to overcome three problems for our clients:
distinction – these spaces need to standout from a flood of competition
flexibility – these spaces need flexible, multi-purpose layouts to maximise usage
community – we design to help build better communities, encouraging collaboration and creating opportunities to exchange
We are actively designing several breakout projects, such as communal spaces in Station F, the largest co-working campus in the work, Xavier Neil's new co-living project in Paris, an innovative refugee housing solution with Cortex Composites, and the architecture/interior concept for a global village with Mokrin House.
This position will expand your experience in the world of interior design, project management, FF&E, and the new usages & spatial identities emerging from co-working and co-living spaces. We are currently a team of five, so you'll have first-hand opportunity to help foster innovative solutions and have a real impact on what we produce. We are growing rapidly and are looking to expand our team with several full-time positions, so this is a great opportunity to get involved on the ground floor.
You will definitely get along with us if:
you are hungry to grow and you see challenges of life as the easiest way to learn
you love to nerd-out about culture, industrial design, production processes, furniture systems, and architecture
you are ambitious, work hard, and aspire to inspire positive change
you believe in the impact of a well implemented clever design
you value your originality, know yourself well, say what you think, and thrive in collaborative problem-solving
you revere simplicity (Japanese sensibilities for the win)
Primary responsibilities will include:
interior design: develop distinct interior design concepts for cohabitation spaces that compliment and incorporate Cutwork furniture
business structure: direct the efforts and help us build 'interior design' into our core business services
project management: implement project timelines, identify, list, and order materials, source suppliers and additional resources as necessary, manage interior budget, communicate with clients local installer, produce the final order sheets
creative design: work with our design team to develop custom products and specialised furniture to fulfil unique interior design concepts
communications: produce beautiful renders and presentations to communicate the concepts/proposals to clients
legal norms: working knowledge of legal office and housing environments – comply with the industry norms
Required skills:
fulfilment: must have previous experience sourcing materials, managing interior suppliers, and delivering the end concept
aesthetic: complimentary interior aesthetic to our iconic furniture designs and the ability to integrate them (or new designs) into diverse spatial identities
rendering: outstanding 3D modelling, rendering, and visual communication skills
industry: great awareness of design trends in shared spaces, offices, hotels, etc.
English: ability to write and speak with native proficiency for teamwork and client communications
softwares: excellent working knowledge of Adobe Creative Suite.
Bonus points:
strong composition and photographic eye
experience in designing workspace interiors
knowledge and proficiency in SolidWorks
a great sense of humour
natural entrepreneurial instincts
emoji game strong
Logistics:
full-time position
length: six months – one year
start date: January or February, 2019
ideal candidates are based in Paris with a willingness to travel within Europe (travel expenses reimbursed) when needed
if located in Paris: three designated days per week required in our Paris office. Two days per week, work can be executed at the office or remotely
remote: please don't hesitate to apply if you live somewhere else in the world but can demonstrate that you are an excellent communicator and can hold your own as an autonomous and remote team member
To apply
If you feel that you are a good match, please submit the following documents using the 'apply' link below.
your CV
a cover letter
a PDF portfolio of your work (or a link to your website) that demonstrates strong design sensibilities and proficiency in the skills above
Applications have closed.