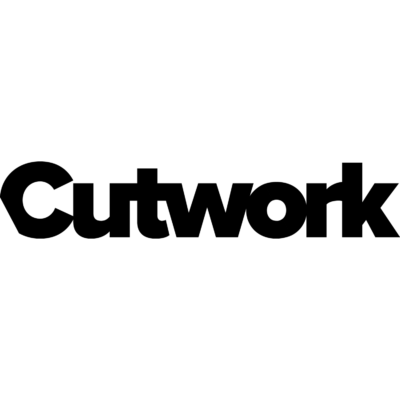 Cutwork has an opportunity for an architect to join its studio in Paris, France.
Cutwork is an architecture design studio focused on new ways to live and work. We are looking for an architect with five+ years' experience to join our team in Paris.
About us
We design spaces and furniture for pioneering companies who are reimagining the ways we live and work.
We design smart, multi-use architectural plans and agile interior concepts that make it easy to transform a space between usages, build better communities, and encourage collaboration. You can read more about our vision here.
Recent projects include Station F, the largest startup campus in the world home to 1000+ startups and the European hubs of Facebook, Microsoft, Amazon; FLATMATES, the first large-scale co-living space in Paris for 800+ entrepreneurs; and the Cortex Shelter by Cutwork, an innovative flat-pack kit housing solution to help address the refugee housing crises.
We are looking for a motivated architect with five+ years experience taking spaces from concept to construction, and who would be passionate to help us rethink and design spaces to better support modern usages, lifestyles, and communities.
You will definitely get along with us if:
you are hungry to grow and you see challenges of life as the easiest way to learn
you love to nerd-out about culture, industrial design, production processes, furniture systems and architecture
you are ambitious, work hard, and aspire to inspire positive change
you believe in the impact of a well-implemented clever design
you value your originality, know yourself well, say what you think, and thrive in collaborative problem-solving
you revere simplicity (Japanese sensibilities for the win)
What to expect
This position will expand your knowledge and experience in the world of architecture, interiors, fabrication, project management, coworking, co-living, and new types of hospitality spaces.
With breakout success of our early projects, now is the moment we are transitioning from being a startup to being a fully established architecture design studio. We are still just a small team, so every voice at the table counts and shapes the studio's growth. This is an opportunity to get in on the ground floor. We hope that you will grow with us.
Example tasks and responsibilities:
lead a small team efficiently to deliver visionary projects
you will design and produce in drawings, convey architectural concepts, create beautiful renderings
coordinate with engineers, local architects, and consultants to meet specifications and maintain project concept
assist in the production and development of all necessary documents, presentations, drawings, models, images, schemes etc related to the design and building process
communicate the project clearly to clients and be able to take them step by step through the project's process
Required skills:
five+ years working experience as an architect
we do not require a degree in architecture or design, only relevant experience in the field
we are an international team working with international clients. Speaking at a native level of English is required
experience in all project phases preferred
maintain the ability to work flexibly and proactively in a demanding environment
strong communication skills, with regard to client presentations, meeting organisation and preparation
experience on coworking, co-living, office, cultural and hospitality projects preferred
interior design experience – great taste in materials and experience managing order fulfilment sheets and sourcing harmonious products
ability to produce beautiful renders and communications materials
proficiency with Rhino, SolidWorks, 3ds Max, AutoCAD and Adobe Creative Suite to prepare and present design proposals to clients
Bonus skills:
sharp compositional and photographic eye
a great sense of humour
natural entrepreneur instincts
experience in kit housing, prefab cabins, assembly systems and architectural structure
proficiency in French
Location
Candidates should be based-in or able to live/work in Paris with willingness to travel within Europe (travel expenses reimbursed) when needed.
Remote
Please don't hesitate to apply if you live somewhere else in the world but can demonstrate that you are an excellent communicator and can hold your own as a remote team member.
Timeframe:
start date: flexible
a freelance trial period for three-month period
successful trial candidates will be considered for full-time opportunities
To apply
If you feel that you are a good match, please submit the following documents using the 'apply' link below.
your CV
a cover letter
desired salary
a PDF portfolio of your work that demonstrates strong design sensibilities and proficiency in the skills above
Applications have closed.