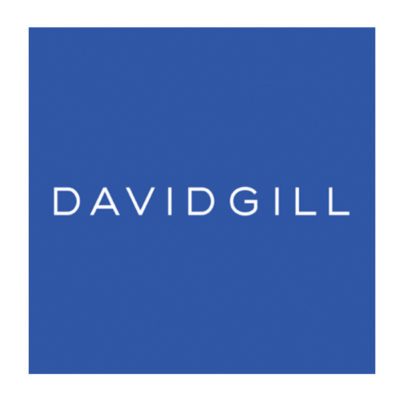 David Gill Gallery has an opportunity for a gallery associate/registrar to join its London team.
David Gill Gallery first opened in 1987 and is located next to Christie's Auction House in St James's. The gallery exhibits work by internationally renowned artists working in design and art, many of whom cross over between disciplines. Artist works include: Zaha Hadid, Fredrikson Stallard, Jorge Pardo, Michele Oka Doner, Barnaby Barford, Yves Klein, Jean Cocteau, Mattia Bonetti, David Chipperfield, Campana Brothers, José Yaque, and Garouste & Bonetti.
Annually, the gallery currently exhibits at five-eight art fairs with four-six exhibitions at the King Street gallery.
The gallery is at an exciting time in it's history.
Job purpose:
Under the direction of gallery director and sales team, the main role is to make sure all details are correct and current in the gallery database in regards to artworks and furniture, client details, images, pricing. Keeping and creating pricelists and agreements with other institutions up to date. Keeping clear financial records of all purchases, and creating spreadsheets and financial reports in regards to different areas of the gallery administration.
Preparing sales packages and previews for the sales team.
Responsibilities include, but are not limited to:
update and keep up to date both inventory and client databases
ensure all photography and video of works are labelled and stored correctly
prepare templates of sales packages
shipping organisation of artworks for designated exhibitions/art fairs, sales to collectors, loans and to/from the gallery's external storage facilities
with the accountant responsible for keeping up to date with VAT, temporary admissions, bonded warehouse, and other relevant HMRC regulations
working with directors and accountant in preparation for HMRC visits and the annual financial audit
overview of all prices, budgets, costs, etc. with gallery director. Preparing financial reports for board meetings of sales, costs, etc. Important person is strong at maths and cost conscious
preparing list for invitations and other mail-outs to clients, artists, public institutions. This would be under the direction of the gallery director, communications manager and sales team
sending DHL FED-Exes to clients as required
organising some appointments and also limited PA duties for gallery director related to booking travel/restaurants
to work with logistics manager on storage, exhibition, art fair, and other sales related shipping budgets/inform correct cover is in place for all shipments, including art fairs, loans and exhibitions
Person specification:
considerable experience in a fine art shipping company and/or registrar role in a gallery or museum
good knowledge and experience of import/export customs requirements and procedures
proven track record of working under pressure, meeting deadlines and attention to detail
excellent time management, organisational and communication skills
ability to work both independently and part of a team
Salary
Dependent on experience