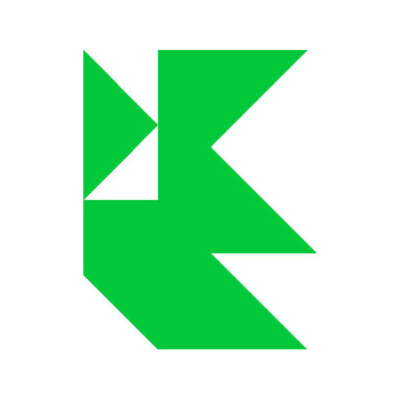 David Kohn Architects is seeking a senior architect to join its team in London.
David Kohn Architects is looking to recruit a senior architect to lead a high-profile project and to drive the studio's broader development. The successful candidate will be a highly motivated individual with the ability to lead the successful delivery of a major (£60M construction) civic project initially to planning over the next year. There is the opportunity to become a key member of the practice, leading on the delivery of projects more widely and contributing to the direction of the business.
Senior architect: five to ten years plus post-Part 3, leading all RIBA stages
Contract type: ongoing and full-time
Salary: competitive, plus benefits
Responsible to: director
Location: Camden town, north London
Advertised from: 15 February 2021
Applications by: 12 March 2021
Interviews: 15-19 March 2021
Start date: as soon as possible/1 May 2021
The practice
David Kohn Architects was established in 2007 and has gained an international reputation for the quality of its design. We collaborate with our clients, consultant teams and end users to deliver highly tailored schemes that exceed expectations. We are currently working on major projects including an architecture faculty in Belgium, a university campus in Oxford and creative workspace buildings in Greenwich. Supporting our clients in the drive towards carbon negative futures is an important part of our current and future work.
Key responsibilities:
lead project team, stakeholders and consultants effectively on mixed use development across all RIBA stages, with a strong emphasis on collaborative design and performing to targets
advocate for carbon negative futures at all stages of the project and benchmark design development against targets
build relationships with key clients to ensure continuity through project stages and further collaborations
embody and contribute to the studio's identity and design ethos
work closely with directors and inspire success in others to provide the scope and deliverables within agreed resources and timeframe
lead and contribute to new business acquisition through bids, design competitions, industry and public engagement
Experience and knowledge:
you will have proven experience, five to ten years' or more, including delivering similar projects (mixed-use including retail and public realm) in scale and complexity, of at least £40m construction value
your experience will include UK processes and standards
you will be commercially astute, having delivered projects within constraints such as agreed timescales, construction cost and internal resource budget
a sensitive and rigorous approach to brief development, design and materiality supported by a portfolio of the highest quality
strong presentation skills with an emphasis on hand sketching
a knowledge of architectural history, the work of David Kohn Architects and the practice's design approach
Skills:
you will be a confident leader with excellent interpersonal skills and thrive in leadership roles
you will be highly organised, be able to prioritise both the design team's and your own internal team's work to meet deadlines under pressure
you will be able to communicate complex issues, verbally, in writing, and through drawings and models, to different audiences
you can develop creative solutions such that the interests of different stakeholders are appropriately addressed
you are able to hand draw ideas, plans and details confidently in design discussions
you understand physical model-making and are able to direct the team to explore ideas efficiently
Benefits:
competitive salary and performance related bonus
profit share bonus scheme
competitive workplace pension
training (formal and informal)
annual office trip (COVID-permitting)
tickets to evening lectures (COVID-permitting)
Friday lunches and evening drinks (COVID-permitting)
How to apply
Applications should be made through the practice's online job board and requires:
a cover letter explaining how you meet all the criteria for the post, and why you want to work for DKA
CV detailing previous experience and qualifications
a portfolio of up to eight sides of A4 showing examples of relevant projects
we will only be able to enter into correspondence with shortlisted candidates
direct applications, no recruitment agencies please
David Kohn Architects is an equal opportunities employer