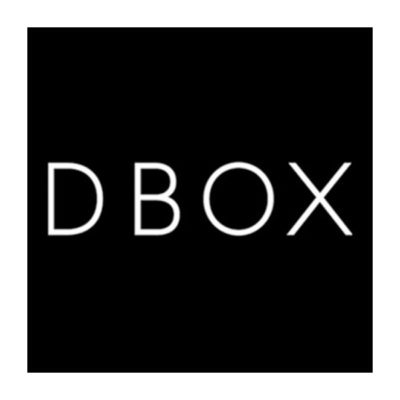 DBOX is seeking a 3D artist to join its studio in New York, USA.
About DBOX
DBOX is an Emmy award-winning branding and creative agency. We specialize in building communications in real estate, architecture, art and culture
DBOX's CGI department uses three-dimensional and digital media to produce inspired visual communications. Our services allow architects, developers, and property agencies to promote projects before completion, enhancing their profile and market position with both potential investors and clients. We are particularly looking to develop our CGI department in the New York office.
Our reputation commands creative excellence and we consistently seek the opportunity to work on projects that we believe have the potential to be extraordinary. Because our clients include world-class architects and developers, we procure the best and most interesting projects.
DBOX's work in branding, CGI, illustration, renderings, web, interactive, graphic design, photography and film has been recognized by organizations including the Academy of Television Arts and Sciences (Emmy Awards) and exhibited at The Museum of Modern Art, The Museum of Contemporary Art in Tokyo, The Art Institute of Chicago, and The Museum of Contemporary Art in Los Angeles.
Position
The 3D designer position is responsible for working with the partners and the CGI team in various DBOX projects. We seek people who can grow with us and who fit with our global team in our unique studio culture. Your responsibilities will include the creation of three-dimensional architectural renderings and animations.
An ideal candidate will possess:
a desire to be part of a collaborative, respectful and multi-disciplinary team
an ability to solve problems creatively
a deep passion for visual narrative and the creation of branded imagery
a never-ending desire to learn from art's present and past
an education in and/or passion for architecture and design
an ability to learn quickly and communicate clearly
an attention to detail and ability to work in a highly productive environment
Requirements:
at least two-five years' relevant experience
working knowledge through to proficient experience operating Autodesk 3ds Max software, V-Ray, and Photoshop
experience working with this software; Corona Render, Blackmagic Fusion, MarvelousDesigner, After Effects, Premiere, AutoCAD, SketchUp, Revit and Rhino
an ability to construct accurate and efficient three-dimensional model
working knowledge through to proficient experience operating Adobe Photoshop
a good understanding of architecture
strong design and multimedia skills including animation and motion graphics
photography and freehand drawing skills
ability to handle multiple projects in a fast-paced environment
must be process-oriented self-starters
Applications have closed.