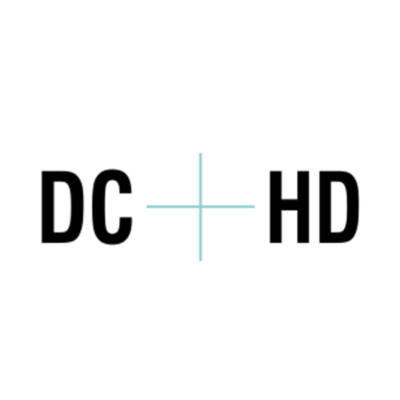 DC+HD is hiring an experienced interior designer to join its team in Qingdao, China.
The world's economic growth is driven by the trade of knowledge. Local expertise, or an incisive view, can be shared with relevance across the globe. As our world shrinks, the need to present ever more relevant ideas increases. We need to share our experiences and our cultures as never before.
DC+HD has been established by two companies – Decai Decorations Co. LTD and Harper design architects – each of whom are individually important and significant within their own regions in the field of design, construction, architecture and master planning.
Decai Decoration Co. limited is design-build construction, specialising in interior design and construction, with a hundreds of talented and dedicated designers and MEP engineers, the company has established a strong market reputation in interior design and construction.
Harper design architects is based in central London. The practice is 90-strong with a workload comprising an eclectic mix of projects, spanning many sectors across local, national and international boundaries.
This is China and the United Kingdom coming together: DC+HD have merged their skills, developing a design philosophy and a working methodology that can combine the best of two cultures and bring it to bear on any specific project anywhere in the world.
The scale of our projects ranges from urban master-planning to mass-produced, prefabricated industrial products. We are currently working on a number of projects that include transport projects, hotel and leisure projects, education, a botanical garden, high rise mixed-use, residential and interior design, to name just a few. We are a concept design studio.
Job summary:
The ideal candidate has a passion for design across a range of sectors. We are looking for a talented individual whom can work independently as well be able to lead a small project team. It is essential you possess excellent presentation and communication skills with fluent verbal and written English.
Interior designer:
professional or graduate degree in interior design
professional experience (7 to 10 years' preferred)
strong conceptual, graphic and design skills illustrated in a comprehensive portfolio
strong ArchiCAD, AutoCAD, 3D Max, Rhino, Adobe Suite skills
confidence working collaboratively in a dynamic, international environment
fluency in English required
strong rendering skills
experience working in an international environment
Please submit your CV, cover letter and sample portfolio and details of availability via the apply for job button below.
A competitive salary and benefits package will be agreed commensurate with experience. The successful candidate will  be required to make at least a one but preferably two year commitment.
Salary: Undisclosed
Applications have closed.