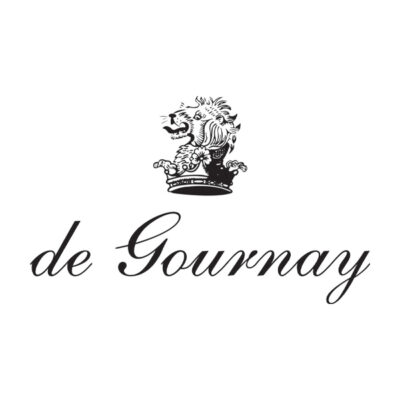 De Gournay is seeking an interior stylist/window designer to join its team in London.
De Gournay is looking for highly creative and motivated mid-weight interior stylist and widow display designer to join our creative HQ in London. As part of our visual merchandising team, you will contribute to maintaining and evolving the appearance of our global showrooms as well as developing the look and feel of our new openings planned worldwide.
As creators of the finest hand painted and hand embroidered wallcoverings, De Gournay are committed to creating exceptional interiors. All of our products are created entirely by hand, and as such our bespoke capabilities are endless. As a family run company, we constantly strive to produce extraordinarily beautiful hand-crafted wallpapers, embroideries, fabrics and porcelain for interiors around the world.
Role
The principal role will be to concept, design and execute in-store installations, from interior vignettes to window displays, pop-ups and exhibitions. Reporting into our head of global VM and working with the senior creative team. Someone with theatrical flair who can bring seasonal campaigns and designs to life throughout our global showrooms in London, Paris, New York, San Francisco, Beirut and Shanghai (with more to come).
This role is for an individual with outstanding creativity who is able to create unique and original interiors/vignettes/window displays. Your sense of style needs to be confident, with the ability to adapt inspiration from different cultures and different time periods. The role requires a hands-on, imaginative individual with strong organisational skills and excellent supplier and material knowledge.
You will have a 360 degree approach, managing projects from inception through to installation.
You will frequently work on new challenges and will be supported by a talented team from different disciplines.
Responsibilities:
put forward creative ideas for showroom design and displays and produce visuals for internal reviews and sign offs
create tailored presentations by sketching, creating physical moodboards, and using InDesign
hands-on installation of conceptual window displays
interior styling from conception to installation
hands-on styling for photoshoots of de Gournay products and interior spaces
monitor the look of our showrooms worldwide to make sure they are always on point
support the visual quality and standards throughout the showrooms and spaces
represent the de Gournay interiors' aesthetic and brand vision through all instalments
create window displays, showroom interiors and product displays that are innovative and appealing and which maximise sales and branding
monitor costs and budget for projects
FF&E specification, with order and installation to timelines
liaising with suppliers to deliver projects on time
adhere to the VM calendar: including seasonal campaigns, new collections and special projects around the world
Skills and qualifications:
fine art, interior design or set design degree level qualification – BA (Hons) or equivalent
minimum four plus years' of experience within the industry covering/styling high end interiors or brands
proficient in Adobe Creative Suite (Photoshop and InDesign are a must, Illustrator is a bonus)
ability to draw, sketch and paint
experienced in creative production
excellent written and verbal communication skills in English (additional languages are a plus)
ability to concept ideas (furniture and fabric selections / moodboards) for presentations as well as closely working with the senior creative directors
good organisational skills with meticulous attention to detail and problem solving skills
an eye for design, colour and style
up to date on market trends and best practices, and an interest in future design trends
be engaged in ideas and trends across the worlds of retail spaces
thrive in a fast-paced, dynamic and creative environment – ability to work effectively on multiple projects at once
autonomous yet team player
passionate and curious about all aspects of arts and design
hold a passion for interiors and a keen interest in immersing yourself into the de Gournay brand in order to become a leader in product and interior knowledge
strong communication skills and collaborative/open-minded working style
Location: London, Chelsea
Schedule: full time
Start date: immediate
Salary: competitive according to level of experience
Applicants must already have the right to work in the UK.
Salary: Undisclosed
Applications have closed.