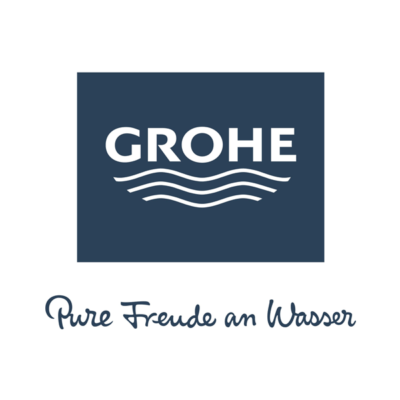 GROHE has an opportunity for a designer to join its team in Düsseldorf, Germany.
GROHE is looking to expand its international, award winning in-house design team. We are currently looking for a talented and creative industrial Designer with experience leading and developing innovative and exciting solutions.  This position will be based at the GROHE headquarters (designed by Richard Meier) in the fashionable area of Düsseldorf – Oberkassel, Germany.
Our purpose built design studio, created by the design team is the perfect environment for creativity. The selected candidate will have a fantastic opportunity to further their design skills in a high-performance multi-disciplinary team focused work environment.
We are looking for a self-motivated and dynamic individual, who has an unparalleled passion for design, quality, technology and sustainability. The successful applicant will have the opportunity to create designs which exceed consumer and market expectations, embody the Grohe brand DNA and help reimagine our industry.
Candidates should display some or all of the following qualities and skills:
bachelor's degree in industrial design
two years proven experience in product design
requires hands-on experience in product/industrial design
bring a fresh creative perspective, new tools, and techniques
have a great track record of exciting products brought to the market
able to demonstrate your visual flair and communication skills
generation of innovative solutions from consumer insight to production
ability to lead industrial design components within multi-disciplinary development programs
produce robust high-quality surface models
creation of photorealistic renderings and animations
detailed design of components and products
understanding of manufacturing and assembly processes
a true team player
eligible to work in Europe (no visa's)
Computer skills:
3D CAD such as Alias, Rhino, Pro-Engineer, and Solidworks
Adobe suite
KeyShot