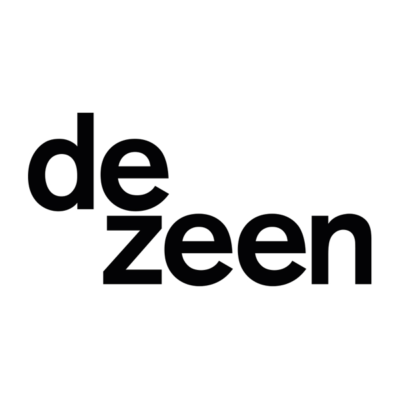 Dezeen is looking for a talented, experienced and ambitious editor to join its senior management team in London.
Dezeen is the world's most popular and influential architecture and design magazine, with a readership of over three million monthly users.
We are looking for an experienced editor to lead our content strategy and oversee all of Dezeen's editorial output across our website, newsletters and social media channels and ensure it is of the highest journalistic quality.
The editorial director will be responsible for defining the editorial direction of Dezeen to ensure that it continues to set the architecture and design agenda.
They will manage three key teams:
the editorial team, which is responsible for all the content on dezeen.com and is led by our editor

the digital team, which is responsible for Dezeen's newsletters, social media and analytics, and is led by our digital editor
the partnerships team, which is responsible for paid-for editorial content and classified services such as Dezeen Jobs and Dezeen Events Guide and is led by our partnerships editor
In addition, the editorial director is expected to be an ambassador for Dezeen, responsible for increasing awareness of the brand and its services, and proactively exploring new editorial and commercial opportunities.
The editorial director's main duties include but are not limited to:
defining and overseeing the delivery of Dezeen's editorial content and audience engagement strategy
working with the editor to identify and coordinate editorial coverage of hot topics and trends
helping to come up with and deliver agenda-setting editorial initiatives and special projects
contributing occasional architecture and design news stories and features of their own
ensuring Dezeen content across our website, newsletters and social media channels – including paid-for content – is of the highest quality and adheres to Dezeen's editorial policies
ensuring that Dezeen's audiences and engagement continue to grow
overseeing the management, development and future recruitment of all editorial, digital and partnership staff
representing Dezeen at events, including moderating talks or taking part in panel discussions
promoting Dezeen and its services in order to generate new audience-building or revenue-generating opportunities
We are looking for an experienced journalist and editor with extensive knowledge of architecture and design and a network of contacts in those industries.
Successful candidates must be able to demonstrate an outstanding writing ability and a proven track record of delivering compelling editorial content and audience growth.
The ideal candidate will be a natural leader, coach and mentor for their teams and possess excellent communication skills.
You should have a strong news sense, a track record of securing off-diary stories, experience of commissioning and editing agenda-setting content and be comfortable working in a fast-paced, news-driven environment.
Experience of writing and editing online content is highly desirable, as is knowledge of SEO and analytics tools, and experience of hosting or moderating events.
The editorial director will be part of Dezeen's senior management team and will report to Dezeen's co-CEOs Benedict Hobson and Wai Shin Li.
This position features a competitive salary of £75,000 and upwards, depending on experience.
The position is based at Dezeen's office in Hoxton, London, UK. However, we offer flexible and remote working opportunities to our team.
Dezeen was named as one of the top 50 companies to work for in 2022 by The Dots.
Dezeen is an equal opportunities employer. We celebrate diversity and promote equality and inclusion amongst our staff. We welcome applications from all, regardless of personal characteristics or background.
To apply, please submit your CV and a short cover note with your salary expectations to Dezeen's co-CEO Benedict Hobson via the apply for job button below.
Due to the anticipated volume of applications, we can regretfully only respond to candidates selected for interview.
£75,000 - £99,999
You must sign in to apply for this position. If you don't have a Dezeen Jobs jobseeker account, create one here.