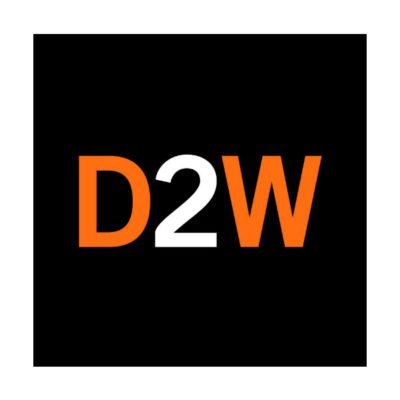 Digits 2 Widgets is looking for a graphic designer to join its London practice. 
We are looking for a talented graphic designer to join our team to refresh our branding and all our media output. Depending on ability, they would work alongside an external developer, or company to achieve our requirements.
This role will give you the opportunity to join a leading 3D printing studio based in north London with an exciting opportunity to help us completely refresh our image from scratch with a goal to bring more clarity, professionalism and excitement to our media output and to promote and market all our creative services.
It's key for us to find someone who can confidently present their ideas to various team managers and work with them to implement their requirements from different sectors in the business. The ideal candidate will have an exceptional eye for detail, and a passion for both print and digital design, and an interest in the services we provide.
Candidates core responsibilities
branding – design new concept logos with graphic layouts and colour schemes
website – complete re-design. Work with the team to design layout and a map of each page, work collaboratively to create site map before outsourcing and managing this with an external company, or dependant on ability, a developer
Candidates additional responsibilities
marketing – organise a new strategy to increase our brand's awareness
approaching magazines to place adverts and share our best projects
appearing at more trade shows with a new transportable stand with new branding. Finding new ways to share our work/projects and increase our awareness
newsletters-working with relevant team members to target customers with updates on discounts, new materials/technologies, interesting projects, and reminders on current services we provide etc. Working with the team to help promote all sectors of the business
photography – ability to take professional photos of models/prints we produce and store them clearly ready for anyone to access. Provide consistent imagery for social media and updating online portfolio, brochures and  flyers etc.
back end developing skills – although the majority will be outsourced, this position will require detailed knowledge to maintain and edit when required
short videos – ability to make short and engaging promotional videos will be a bonus
copy-writing skills – It would be a bonus if this candidate was confident in their ability to write clear and accurate content
social media – work with the rest of the team to gather images and promotional content of favoured projects, and help run social media by improving consistency and content, whilst finding new ways to develop more natural followers
This would be a full-time position: 9am to 5.30pm,  Monday-Friday. It is important that this candidate can work full time in our studio and become an integral member of the team with full understanding of our goals.
Key skills:
Adobe Creative Suite
WordPress / CMS
HTML5
CSS
product/service development skills
product photography
Interpersonal skills:
three+ years of experience within the design industry
excellent time management and organisational skills
meticulous eye for detail and structure
strong work ethic
good with working with others and being part of a team
receptive to feedback
positive attitude
good at problem-solving
Please attach a brief cover letter with your salary expectations, CV and Portfolio in pdf format – no more than 5MB and an optional link to your online portfolio.
Deadline: Friday 9 February at 5 30pm.
Applications have closed.