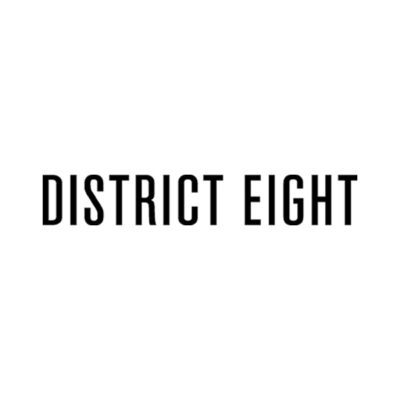 District Eight is searching for a brand/interior stylist to join its team in Ho Chi Minh City, Vietnam.
About the role
District Eight is looking for a brand/interior stylist to join the team, based in Ho Chi Minh City, Vietnam. District Eight is a furniture brand with clients in leading markets including North America, Europe and South East Asia.
The stylist will be tasked to lead all projects directly created by or for District Eight, including showroom and trade show design, as well as internal projects, which may include hospitality or residential.
The ideal candidate should be highly creative and able to craft a market-leading physical presence for District Eight, by designing and styling spaces that will carry the District Eight collections in the most compelling way.
Three reasons to work in Vietnam:
join a vibrant metropolis (Ho Chi Minh City), where everything from lifestyle to infrastructure keeps evolving at a fast exciting pace
develop your experience in a market where creative industries are making more and more impact internationally
discover a fascinating region, where inspiration is everywhere from architecture to nature or societies
Your work
You will work closely with District Eight's design and brand teams.
Working to develop our brand identity, you will provide industry research that will support collection development from the product design team. Working to develop the brand's experience, you will create the relevant concepts for District Eight to present its products (shooting sets as well as showroom spaces, both temporary and permanent). The brand usually shows during major markets in North America (High Point), Europe (Milan) and South East Asia (Singapore).
The role:
developing original and creative design concepts and schemes
managing a project autonomously from planning to setup
preparing and developing drawings, sketches, images, material and mood boards and other related documents to the creative output of District Eight
designing bespoke and customized furniture and lighting when necessary
ability to source or create all necessary materials and creative props
ability to work to tight deadlines
consulting with project clients regarding technical and artistic aspects
About you:
degree in architecture or interior design or retail design/visual merchandising
excellent materials knowledge
relevant portfolio of cases
broad knowledge and curiosity in all fields of arts
experience in project management
proficiency in Indesign, Illustrator, and Office is required
knowledge of AutoCAD, SketchUp, Photoshop is appreciated
exceptional communication skills and ability to objectively interpret others' ideas
excellent at presenting ideas to team and clients
a self-starter, always asking 'what's next', capable of improving processes while executing, capable of extensive research
two year commitment, able and willing to travel (trade shows, design weeks)
Find out more information about us on our website.
Please submit applications using the 'apply' link below.
Applications have closed.