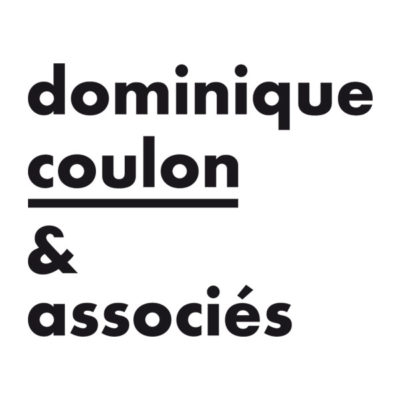 Dominique Coulon & Associés is seeking an architect/communications officer to join its team in Strasbourg, France.
Vous souhaitez intégrer une agence d'architecture et travailler sur des projets graphiques?
Les Missions
Au sein de l'agence d'architecture Dominique Coulon & associés, vous participerez aux tâches quotidiennes liées à la communication et au graphisme. L'agence dispose d'une charte graphique existante. Un travail de continuité devra être assuré.
réalisation de supports de communication et suivi des impressions
mise en page du book de l'agence (FR/EN)
mise à jour du site internet et création de newsletters
création de dossiers de presse et suivi des publications
community management (Instagram, Facebook, etc) et relation presse
étude de signalétique sur les projets en cours
Compétences:
diplôme en architecture
maîtrise de la suite Adobe: Indesign, Illustrator, Photoshop et Lightroom
maîtrise du Pack office: Word, Excel et Powerpoint
bilingue français/anglais
bonnes qualités graphiques et rédactionnelles
sensibilité à la retouche photographique
facilité pour la production de contenu web (visuels, vidéos, gifs, etc)
Contact
Poste à pourvoir à partir du 23 septembre 2019, pour une durée de 9 mois minimum. Merci d'envoyer CV, book et lettre de motivation à l'attention de M. Coulon par email à agence@coulon-architecte.fr.
Please submit applications using the 'apply' link below.
Applications have closed.