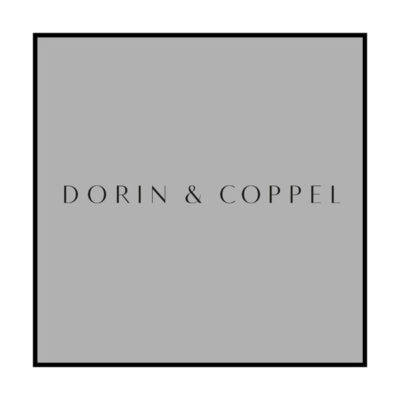 Dorin & Coppel is looking for a furniture showroom manager to join its team in London.
A unique role is on offer with us at Dorin & Coppel to establish our new showroom (Indor) due to launch in February/March 2020. The role is open to an ambitious individual with prior interior/furniture knowledge and who able to work with the directors to launch this new venture in 2020. Will require one-two months for setting up and establishing the framework of the new showroom and then managing the showroom thereafter.
The successful candidate should be able to manage the successful running of all operational aspects across the showroom in order to achieve maximum sales performance and profit, whilst ensuring that optimum levels of customer service are achieved at all times.
Sale of furniture/product items direct to customers in the shop; for direct shop floor sales (for items in stock for sale from the shop floor); to construct orders and to take orders from customers for out of stock items/items that require delivery and have a lead time; take payments on our system from customers; arrange deliveries and shipping of orders;
Role and responsibility:
organise and procure orders with our set suppliers
organise and check current orders with the dispatch warehouse
resolve issues with orders and issues with delivery of items
resolve issues with returns/damage of items with customers and suppliers
organise and mark price tags on items within the showroom
organise discounts and sales at various times of the year
managing online orders via our website, processing ordering on our system and also
issue emails alerts to customers during their orders/use the notification system
learn full product range to help sales by having a comprehensive knowledge of each product and the full catalogue from each of our suppliers for items we don't show in the showroom but which can be ordered
make orders for Indor marketing material such as bags, flyers, cards and items required in the showroom for sales and marketing purposes
update the Indor sales platform with new products when they launch in the showroom
sale of Indor 'bespoke' our bespoke joinery element which involves our design team and overall knowledge of our services on offer such as joinery design, joinery manufacture and bespoke furniture too
sale of Dorin & Coppel refurbishment design works and knowledge of our services on offer here such as architectural, interiors and project management of refurbishment and extensions
experience in managing a retail store required, ability to drive sales and manage orders both online and within the store, confident and personable able to deal very well with new and existing customers require
help to develop (with assistance from our design team) Indor own branded material such as wallpapers, interior fragrance, cushions, artwork and ceramics
constantly update and refresh knowledge of products and ranges from our current suppliers
Events:
assist with managing and creating all events within Indor for the purpose of promoting the furniture showroom, launching new Indor/supplier product, launching sales, promoting Dorin & Coppel, promoting bespoke joinery at Indor etc.
organising events (food, drinks, music, guest list and calendar of events); working with cost budgets for each event
Marketing;
assist with social media updates on all platforms.
creating and adding customers onto customer emailing list
email marketing – sending our newsletters, sales, events days etc. to email list
produce (with assistance from the design team) marketing material such as posted flyers, customer email newsletters, seasonal discount sales in-store etc.
review any innovative ways to have open days, contact with
Working times: (a guide and is subject to alteration)
Full-time role: establishing the showroom (first one-two months, Monday-Friday), once showroom is open (Tuesday-Saturday with Sunday and Monday closed).
Salary/bonus: (to discuss based on experience level)
fixed salary: TBC based on experience levels
sales bonus available: based on level of sales achieved
Further conditions subject to contract.
Applications have closed.