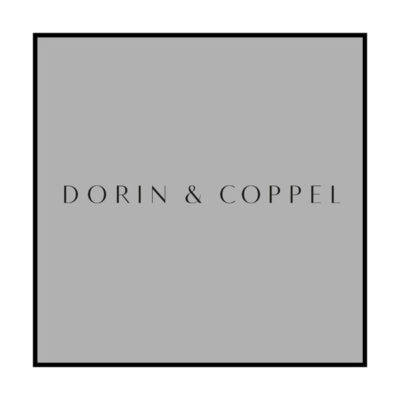 Dorin & Coppel has an opening for an interior architect to join its firm in London.
Dorin & Coppel is looking for an interior architect to join our vibrant Notting Hill design studio. The position involves working on the design of refurbishment projects in London and internationally within an interior, architectural and management role at Dorin & Coppel. Excellent working conditions within our Notting Hill studio and an above-average salary is offered as part of this position based on experience levels.
The position also involves works with overseeing and managing our interior homeware, home decor showroom based above our studio in Notting Hill. These works include; sourcing interior items for the store, working with our suppliers in order to maintain our store commercially, and general works to make the storefront attractive to new customers.
The design role requires a candidate able to work on the full spectrum of interior/architectural work, from concept design, detail design, production of tender packages and specification of works, assistance with submission of planning and building control applications, assistance with contractor administration, assistance with onsite project management of refurbishment works, client presentations and working within a small team of designers, architects and interior designers on each given project. The candidate should have excellent written and spoken English skills to work well with clients and the design team.
The role requires a dynamic self-motivated individual able to work on all elements of a project whilst coordinating with a small team of designers and reporting to directors.
The position available is open to a hard-working individual looking for an exciting opportunity within a growing yet small scale design-focused team, working closely with the directors of the business, our clients and a team of designers.
Experience working on refurbishment projects in London is required and experience with new builds helpful. Technical skill in joinery drawings, electrical layouts, and strong experience on UK based refurbishments is preferred.
Interior design skills with selection of materials, furniture, lighting, production of design schedules and strong knowledge of suppliers is very much preferred.
The successful candidate should have the following skills and experience:
Design and presentation skills
Excellent conceptual design, design presentation, communication and client presentation skills are essential. Ability to present the works of Dorin & Coppel to current and prospective clients in a professional and engaging manner.
Technical drawing
Strong technical design skills for producing technical interior detail drawings, interior based tender packages and ability to produce specification of works. Ability to produce proposals for both small and medium-sized refurbishment and extension projects and also residential, commercial proposal is required.
Computer software skills
AutoCAD skills are essential and 3ds Max design skills are helpful. InDesign and Photoshop skills are essential. Ability to work in Excel for project management related works and an understanding of project management software such as Microsoft Project is preferred.
Legislation
The ability to submit planning applications and building control applications within the UK is preferred.
Project/design management
Strong on-site experience on UK projects and knowledge of UK planning, building control and listed building regulations is preferred.
Experience:
experience on high-end UK refurbishment work is preferred. Should be commercially aware, with the ability to work within budgets and to tight deadlines
should be aware of all UK based regulations including, planning, building control, health and safety, contracts and appointments
the ideal candidate should have designed and delivered residential projects internationally and in UK
UK experience of directing project from feasibility through to contract administration and completion
experience of working directly with the clients, consultants and contractors
strong technical detailing skills preferred
experience in all aspects of the design process from conceptual design, documentation, on-site and completion
must have a full UK working visa or full working permits if necessary
Management:
run projects directly with clients as interior architect and overseen by directors and review/progress meetings
produce and submit planning applications (whilst overseen by our architect) is preferred
produce interior joinery and elevation detailing residential/commercial projects, work with engineers, M&E consultants to implement design
work with clients directly from initial concept through to completion
lead design meetings with suppliers and manufacturers and help make design decisions where appropriate
attend regular reviews with directors and report any issues regarding programme/budget as soon as they arise
assist the directors with regular site reviews during construction
attend design team meetings with contractors and consultants and make informed decisions to ensure the design is fit for purpose
Other:
the successful candidate must be able to work on all elements of the job from concept design to project completion
very well organised individual who can work to tight deadlines, budgets and deliver on both architectural work and project management works
Language and written skills
The successful candidate should have an excellent level of written and spoken English, which is essential for this position.
Salary to be discussed depending on experience level, in addition to salary we offer performance-based commissions and bonuses.
All applicants should hold a relevant permit for working in the UK.
Dorin & Coppel are an equal opportunities employer.
How to apply
Please email your CV, small format portfolio to show a range of skills from CAD, sketches, completed projects, professional project experience etc. to Chris using the 'apply' link below.
All applicants for this position are asked to apply via email.
No agencies.
Our design studio address is:
31 All Saints Road
London
W11 1HE
Where we would accept postal deliveries to our reception desk only if necessary.
Applications have closed.