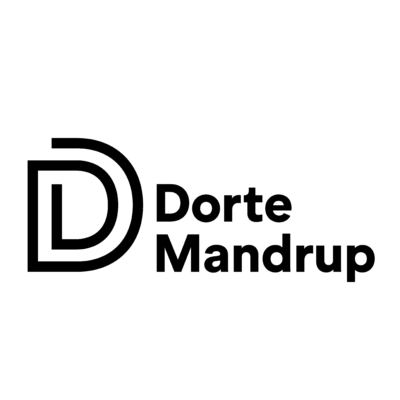 Dorte Mandrup is seeking a head of business development to join its team in Copenhagen.
At Dorte Mandrup we are looking for a new head of business development to drive our international expansion in the field of high-quality architecture. We have a select focus on markets and segments, and you will be steering a strengthened position in North America and Europe. Our studio is characterized by the highest architectural ambition with projects that are original and intelligent. It shines through in everything we do and all our encounters with clients and partners.
You will be working alongside some of the world's best architects in a professional organization on an ambitious journey, expanding upwards and outwards. Building relations and seeing business opportunities is second nature to you – both in the commercial and cultural domain. You have an excellent strategic understanding. You think on your feet and thrive in a fast-paced environment.
As head of business development, you will be responsible for developing and executing our international strategy in close collaboration with the management team. You will work with a multitude of stakeholders and projects across geographies and segments – all while keeping an eye on expanding the public awareness of Dorte Mandrup together with the communications team. Building an increasingly ambitious, constant pipeline of projects is your overall goal.
About the job:
developing a strategy for and increase international presence
building and strengthening our network of potential clients, partners and opinion leaders in existing and new markets
boosting our market position in prioritized segments in close collaboration with management and the communications team
leading public and private prequalification processes in Denmark and abroad, including lead search, team setting and development of submission material
managing business related inquiries from potential clients and collaborators incl. vetting potential projects and initiatives
conducting market and competitor research
arranging events and other network related activities
supporting on business related lectures, talks and press activities
overseeing updates and maintenance of resumes, project sheets and company presentations
About you:
minimum three years' industry related experience in business development
experience with tender processes incl. ESPD's, PQ's, RFI's etc.
excellent networking skills covering both commercial developers and contractors as well as curators and cultural figures
solid understanding of strategic business development with increasing quality in projects and clients as the main driver
natural ability to spot business opportunities while appreciating the importance of risk assessment
an eye for detail and a structured, thorough approach to problem solving
capability to control many running tasks and projects simultaneously
thrive in a creative and busy environment
excellent communication skills both in speech and writing and fluent in a Scandinavian language and English (German and French is a plus)
Travelling is a natural part of the job and several days away from home a month is to be expected.
You will be joining an international team of 80 people working from our office on Vesterbro in Copenhagen. Our organisation and processes are driven by a desire to excel professionally and we take pride in delivering. Each time with high quality and integrity. Lately, we have been busy exploring the potentials of timber and upcycling, designing Gothenburg's new sustainability icon and Århus Ø's new city gate. In the historical Carlsberg Byen, we are transforming the listed Mineral Water Factory and adding a high-rise to the new district. Finally, designing for irreplaceable sites like The Whale and the Exile Museum in Berlin continues to be a central part of our portfolio.
If you are the person we are looking for, and if you want to be part of a studio designing artistic, high quality architecture across scale, segments, and geography, we hope to hear from you.
Application deadline is April 25th 2021, but as the position is to be filled as soon as possible, we hope to hear from you sooner. Applications are reviewed regularly and interviews will be held on an ongoing basis.
If you have any questions, please contact managing director Frants Nielsen on frants@dortemandrup.dk
To apply for this position please click here.
Applications have closed.