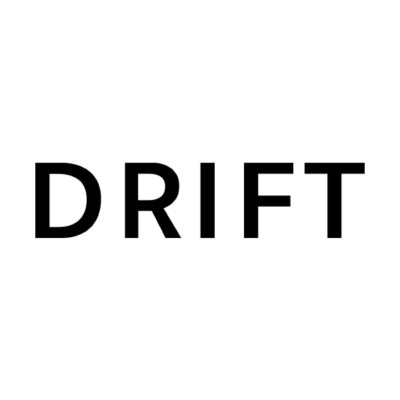 Studio Drift is hiring a creative director future projects in Amsterdam, Netherlands.
Profile:
32-40 hours
extensive background and experience in architecture and sales
at least six years of relevant work experience in a comparable position
Studio Drift
Studio Drift, founded by Lonneke Gordijn and Ralph Nauta, is a dynamic art studio that develops site specific often kinetic installations that incorporate state-of-the-art technologies. Drift focuses on the dialogue between seeming contradictions between nature and technology. Nature is a leading source of inspiration, where the creative process is fueled by innovation and technology. Our studio is internationally oriented and is located in the top segment of the international art and design world.
In our studio in Amsterdam we work with 35 people of more than ten nationalities on the development and production of artworks and installations that are sold and exhibited all over the world. Since each project requires unique skills and knowledge we collaborate with a wide array of external professionals while doing all custom development and production in house.
Job description
The creative director future projects fulfills a senior role within the sales team and is able to take the conceptual and technical lead in sales processes with clients. A role the founders of Drift would like to step away from and focus on their creative practice. While the artists are leading in the development of new artworks and the artistic vision, your role is to integrate these artworks in site specific concepts, using your background as an architect to interpret architectural drawings and technical information. You are confident in communicating these concepts to the client in a convincing way.
The creative director future projects takes the lead in creating presentations and documents for open calls and commissions and is responsible for its content, such as visuals, technical drawings, quotes and motivational texts. For this the creative director future projects works closely together with the artists, and the development, sales and visual design teams within the studio. The creative director future projects reports to the Director Future Projects  and to the artists.
Required skills and characteristics:
architectural educational background and working experience
proven working experience in sales
extensive creative writing and storytelling experience
sufficient technical knowledge to understand the technical details of Drift projects
wide-ranging knowledge of visual design software. Extensive experience in Adobe Creative Cloud and Rhino and/or Sketchup
pleasant and clear communicator, confident speaker
fluent in English, oral and written
comfortable working in a dynamic and artistic environment with tight deadlines and high demands
flexible, openminded, internationally oriented
Reaction
If interested, please submit your portfolio, motivation letter and CV for the attention of Martino Bidotti before January 10 2021. For more information see: www.studiodrift.com
For specific questions regarding this vacancy please contact Davina Marcar at +31 (0)6 45046023
Please only apply if you meet all requirements and experience.
You must sign in to apply for this position. If you don't have a Dezeen Jobs jobseeker account, create one here.