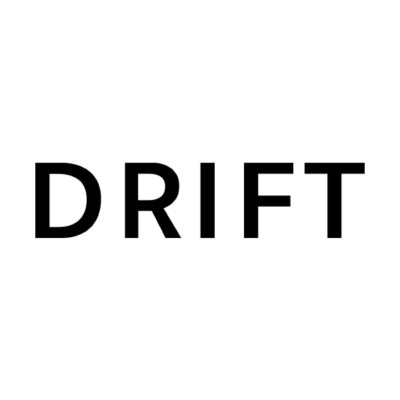 Studio Drift is looking for a head of visual design to join its practice in Amsterdam, Netherlands.
Profile:
32-40 hours
extensive background and experience in visual design
proven leadership and management qualities
at least four years of relevant work experience in a comparable position
Studio Drift
Studio Drift, founded by Lonneke Gordijn and Ralph Nauta, is a dynamic art studio that develops site specific often kinetic installations that incorporate state-of-the-art technologies. Drift focuses on the dialogue between seeming contradictions between nature and technology. Nature is a leading source of inspiration, where the creative process is fueled by innovation and technology. Our studio is internationally oriented and is located in the top segment of the international art and design world.
In our studio in Amsterdam we work with 35 people of more than ten nationalities on the development and production of artworks and installations that are sold and exhibited all over the world. Since each project requires unique skills and knowledge we collaborate with a wide array of external professionals while doing all custom development and production in house.
Job description and responsibilities
As head of visual design, you are responsible for all visual content that is created within the studio. Together with the team of visual designers (internal and external) you create a wide variety of visuals ranging from design proposals of artworks, to pitch documents, catalogues, animations, packaging, visuals for social media and the newsletter. Also all photographic and filmic publications of the studio will be your responsibility.
Next to working as a visual designer yourself, the head of visual design has an important managerial role. You are responsible for coordinating and planning the workload within the team, making sure the content is produced on time to a high standard of quality. In this role you will be the point of contact for the sales and communication teams and for the founders. You are responsible for building and maintaining a network of top quality external visualizers and hiring them when the workload is too much for the internal design team or when specific skills are needed.
The head of visual design will not be working on a conceptual level alongside the artists, creating new ideas and new work for the studio. The head of visual design will report to the managing director operations.
Required skills and characteristics:
wide-ranging knowledge of visual design software. Extensive experience in Adobe Creative Cloud and Rhino and/or SketchUp
highly aesthetically skilled
experienced leader and manager with a transparent management style
excellent planning and organizational skills
comfortable working in a dynamic and artistic environment with tight deadlines and high demands
fluent in Dutch and English
flexible, open-minded, internationally oriented
pleasant and clear communicator
Reaction
If interested, please submit your portfolio, motivation letter and CV to the attention of Martino Bidotti before January 10 2021.  For more information see: www.studiodrift.com.
For specific questions regarding this vacancy please contact Wik Becker at +31 (0)6 26076212
Please, only reply if you meet all requirements and experience.
You must sign in to apply for this position. If you don't have a Dezeen Jobs jobseeker account, create one here.