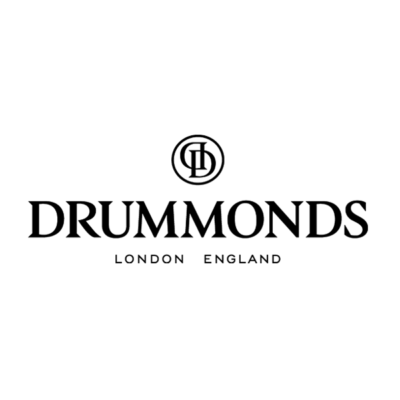 Drummonds is looking for a social media and marketing executive to join its team in London.
With an ambition to become the place to build your career in the interiors industry, this is an exciting time to come on board at one of the UK's leading bathroom company.
The ideal applicant will possess a solid understanding of the use of a range of social media platforms, particularly in relation to advertising/branding and customers. The successful candidate will be responsible for monitoring and posting on social networks, engaging digitally with our customers, participating in online outreach and promotion.
You will be required to bring Drummond's brand identity and guidelines to life in our social content. The role requires some photography and film making skills, a creative mindset, organised approach and a fundamental understanding of the drivers behind successful social content.
In this role, you'll be able to conceptualise, research, pitch and deliver high-quality content. This is a full-time role based in London and reports into our marketing manager.
Those looking to gain valuable online media experience with an established organisation are encouraged to apply.
About Drummonds
We are the top luxury bathroom company in the UK. We manufacture and sell our complete range of fittings: from beautiful cast iron baths and marble vanity basins to lighting and accessories.
With steady growth year on year, we are a small business with a dedicated and loyal team who have helped us on this journey.
This role will be located in our flagship Chelsea showroom. We have another showroom in New York and our head office is in Surrey and our factories in Europe making us a global business. We sell to customers all over the globe, with various retailers in Europe. Our main customers being interior designers, architects and private customers.
We are just under 20 staff in the UK and looking for the right person to join the team.
Tasks:
you will be responsible for the in-house photo and video creation, editing for Drummond's global social media channels
assist in creating and implementing social media marketing strategies and tactics
deliver social media content including photography, video and visual assets – creating dynamic pieces of content for Drummond's social channels using both existing and new content as appropriate
develop content calendars on a weekly and monthly basis for the brand
strong editing and writing skills suitable for each platform, from knowing how to write a successful tweet to using effective storytelling techniques
keep track of our monthly social media budgeting, spending it wisely on all social media networks making sure we are generating business (ROI)
knowledge and understanding of algorithms and search engine optimisation (SEO)
updating copy and visuals on the website
newsletter content creation as well as sending it out to different markets (UK/US/ROW)
creative skills for contributing with new and innovative ideas
create engaging blog content
handle social media market research activities
monitor and respond to social media activities on a regular basis and build relationships with new and existing audiences
monitor analytics with social media team to identify viable ideas
track the growth and impact of social media on the business and create and submit progress reports
assisting in the full marketing mix (such as events/brochure design/trade shows/photoshoots/advertising/website updating etc)
About you
We are looking for a person who is creative, organised and motivated to embody a luxury brand and product which appeals to the very top end of the market. In this role you will be the voice of the very best brand in the market. The ideal candidate will have a passion for social media and stay two steps ahead of rapidly evolving best practices and be a creative team player who is dynamic and well organised.
Skills:
strong presence and experience in social media/marketing
excellent oral and written communication skills for articulating ideas to colleagues and clients
in-depth working knowledge of Facebook, Twitter, Instagram, Pinterest and Google+
experience with social media analytics, including Google Analytics and Facebook Insights
good knowledge of Photoshop, InDesign and Adobe Premiere
able to create visual content optimised for different platforms on social media such as GIF's, animations and videos
creative skills for contributing with new and innovative ideas
organisational skills, with the capacity to prioritise and work across multiple projects
the ability to work well under pressure and meet deadlines
data analysis skills and statistical prowess to draw actionable insights
an eye for detail and the ability to work accurately
excellent teamwork and networking skills
For the right candidate, we will offer a competitive remuneration package alongside the opportunity to build an extraordinary career within one of the UK's top bathroom companies.
The successful applicant must have eligibility to work in the UK.
If this role excites you and what we're looking for sounds like you, please send your CV, together with a covering letter describing why you think you are the right person for this role to Valentinos Shiatis, marketing manager using the 'apply' link below.
Applications have closed.