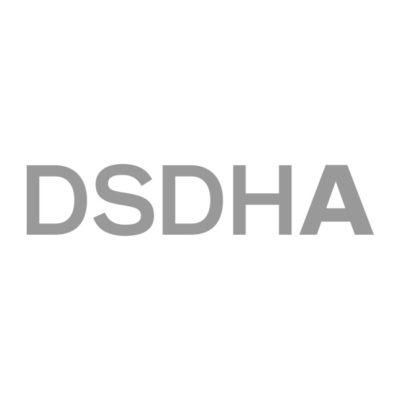 DSDHA is seeking a communications and marketing manager to join its team in London.
Communications and marketing manager
DSDHA are currently seeking to recruit to this newly created and strategic post within the business support team for our growing design and research-led studio, where we are working on an expanding number of exciting urban design, public realm and landscape projects in the UK.
Who we are
DSDHA are an award-winning architecture, urban design and research studio. Our internationally acclaimed work is engaged in a constant search for new forms of beauty, driven by our ethos "the city is our client", which places people at the fore of all that we do. By deploying our spatial intelligence across a broad range of scales – from infrastructure to intimacy – we produce urban strategies and bespoke designs that tap into each project's latent potential to foster positive urban change.
Who you are
The successful candidate will need to have at least three years' experience in a similar role and will be an advanced user of all Microsoft Office Suite and Adobe Creative Suite applications.
We will also be looking for:
demonstrable experience and confidence in implementing business strategies
great aptitude and enthusiasm for graphic layout and typography, in both digital and print channels
excellent organisational skills, with the ability to prioritise tasks, work independently and within a team, and deliver in a fast-paced environment to tight deadlines
excellent communication and interpersonal skills and confident liaison with senior management, potential and existing clients and collaborators
Ideally, you will also have some experience of website management, web design, OpenAsset, video editing and 3D software, copywriting and copy editing. It would be a bonus if you have worked on a company repositioning and a website relaunch before.
Reporting to Deborah Saunt, you will be responsible for planning and executing events to promote the studio and its projects, assessing other opportunities for studio promotion and public engagement, and assisting with the production of promotional content and materials.
The role will encompass preparing press releases and managing press and PR liaison, reviewing coverage of DSDHA to reinforce its positive identity and reputation, and maintaining the studio website and social media platforms. In addition to this, you will be overseeing the production of visual material for marketing/PR use and ensuring Open Asset is kept relevant, preparing and managing the distribution of e-newsletters, coordinating award submissions and project photography, and managing internal communications and display spaces.
How to apply
To apply, please send your CV, along with a covering letter and portfolio examples via the 'apply' link below.
We anticipate a high number of expressions of interest in this exciting position hence, with regret, we may not be able to respond to all applicants upon receipt. Those shortlisted for interview will be contacted and provided with further details and a copy of the relevant job description.
DSDHA is committed to promoting equal opportunities and building inclusion and diversity into all our teams.
Applications have closed.