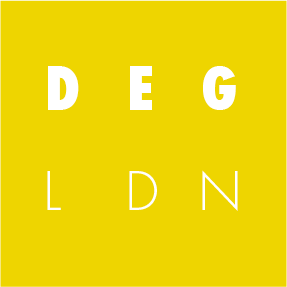 Dynamic Environments Group is seeking a business development director to join its team in London. 
Why DEG?
We are a design company that believes formulating new ideas is about interrogating inherited wisdom, we believe in challenging perceptions.
We believe that light is central to the way we experience and envisage new environments.
Since 2009 Lighting Design Collective has sought to break the mould and provide our clients services that do not form part of the standard scope provided by most lighting design companies.
We wanted to be able to create lighting behaviours and programming that none of the manufacturers could provide us with and hence we invested into software writing for digital content and now have a rich coding base and complex algorithms for deployment in projects.
We wanted to be able to communicate complex lighting concepts to gain the commitment from our clients and to create unique portfolio, so we invested into 3D and now create hyper-real virtual environments.
We wanted our skills, creativity and capabilities to be understood by the clients and architects to receive exciting briefs for new kind of lighting projects and therefore invested into studying and exploring co-design methodologies and application research principals.
From necessity and with our ambition, we grew the idea of separating the services into business units. The idea was a group of companies providing holistic services to new kinds of built environments.
This was the genesis of Dynamic Environments Group.
What is DEG?
A group of brands that work within light in the built and digital environment.
The brands are:
Who are we?
A group of passionate individuals, who aim to excel at fulfilling their most creative lighting vision.
What is our passion?
We create imaginative, state-of-the-art lighting schemes for architecture and built environments using design research based on high tech applications, digital content and artistic assets.
What is our vision?
… what will be next, in digital lighting.
The role
Working directly with the partners to plan, manage and cultivate new business opportunities.
This role is responsible for reaching the agreed growth targets and will work alongside the group business developer in London.
It requires a highly organised and entrepreneurial spirit, insightful market research and analysis, the ability to help develop strong leads, 'door opening', and assisting in closing engagement with client-facing teams.
The position would suit someone who is a design connoisseur and is intrinsically interested in all things new and trending; who is confident and has great interpersonal skills
The role's primary responsibilities include:
working with the partners and group business developer in relation to business development
build and maintain robust opportunity pipeline
manage contact database within Freshsales
active target client research and prospecting
understand and communicate target client objectives
represent firm in face to face meetings with target clients
develop and expand existing client relationships
represent the studio at market-facing events
strategise outreach with communications with the group business developer
business development budget setting and oversight
assist in preparing and arranging CPDs to clients
coordinate the production and delivery of tender and bid submissions, including drafting of bids, working closely with the partners on bid preparation
liaise with clients and external consultants as necessary
maintain project tracker and statistics on bids and tenders
assist in preparing qualification packages as necessary
You should have:
professional experience in business development, preferably in the architecture, creative or a similar industry
distinct analytical skills and experience in exploiting new business opportunities and evaluating business potential
strong affinity for design industries
ability to create compelling presentations and excellent presentation skills
willingness to travel
advanced knowledge of Adobe Suite, particularly InDesign
advanced knowledge of MS Office
high level of accuracy and attention to detail
excellent written and spoken English
previous experience of working in a similar professional practice environment is required, preferably in architecture, design or construction
equally able to work in a team or independently with minimal supervision
Remuneration will be circa £40,000-£50,000 based on experience, statuary pension, 22 days holiday (increasing with continued service) and a performance-based bonus scheme. Working hours are Monday to Friday 9am to 5:30pm.
No agencies.
Applications have closed.