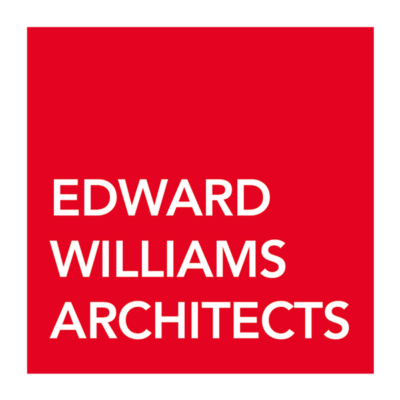 Edward Williams Architects is hiring Part 3 architects/project architects and Part 2 assistants to join its team in London.
Edward Williams Architects is looking for talented qualified architects and architectural assistants to join the team in its London studio to work on a series of new and exciting projects in the education, hospitality, health and commercial sectors.
Architect/architectural assistants candidates should be suitably qualified, need to demonstrate completion of their Part 2/3 studies or equivalent and be passionate about design with good communication, Revit and hand drawing skills.
Our research-led and collaborative way of working offers a friendly and supportive environment for personal and professional development, allowing each person to take on individual areas of responsibility. Our team does not specialise by sector or work stage. Our open plan studio environment allows for excellent information sharing and knowledge cross fertilisation.
We support formal and informal training and knowledge sharing and support mentoring for those looking to complete formal qualifications or develop their skills.
Everyone at Edward Williams Architects has access to a range of benefits that support their personal and professional lives and provide additional help when it's needed.
We are looking for:
UK Part 2/3 and and clear indication of post-Part 3 experience if any and ARB registration (or equivalent)
a portfolio that demonstrates design ability and experience in delivery
strong construction knowledge
the ability to apply your expertise effectively whilst being open to new ideas
good leadership and management skills
skilled in handling situations with creativity and strategic thinking
ability to work with a team to achieve a common goal
knowledge and interest in sustainable building practices and building performance across the life of a project
ability to engage positively with peers and across the practice
Revit competency is an advantage, demonstrating experience and familiarity of BIM project data sets/workflows/procedures and standards
exceptional presentation and modelmaking skills
experience working with the Adobe Creative Suite
good spoken and written English with excellent communication skills (essential)
Edward Williams Architects is an equal opportunities employer, we treat all job applicants equally, irrespective of race, ethnicity, gender, sexual orientation, marital status, age, disability or religion.
Candidates currently resident outside the UK or with insufficient English language skills will not be considered at this time.
Please submit your application with a short CV outlining your experience, a selected portfolio showing examples of your work, and a cover letter, to the email below or through the career section on our website.
www.edwardwilliamsarchitects.com
This position is only available to applicants based in the United Kingdom