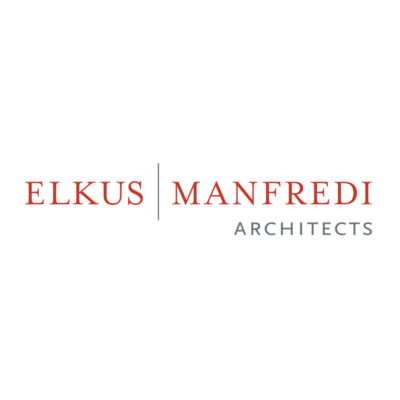 Elkus Manfredi Architects is looking for a senior interior designer to join its team in Boston, USA.
Elkus Manfredi Architects is focused on creating dynamic, connected, sustainable environments that foster a sense of community, from the smallest workplace to urban neighbourhoods around the world. We are seeking talented architects and designers with unbridled curiosity, who tirelessly ask questions, are always learning, and are passionately engaged.
We are seeking an accomplished senior interior designer responsible for developing a comprehensive interior design image and visioning in collaboration with clients, principal, project managers, and interior designers. Experience leading the design process in corporate, retail, multi-family residential and/or hospitality design is desired.
Essential requirements included:
conceive and shepherd world-class design
build rapport and foster relationships with clients
strong leadership skills and the ability to nurture design talent
document complex programming information
direct high-quality space planning
set furniture strategy
develop formal presentations
experience in conducting a change management process is a plus
work with speciality consultants such as lighting, branding, and audiovisual
skills in REVIT, Adobe Suite and AutoCAD desired
Educational/experience requirements:
Architecture or interior design degree
minimum of ten years of experience
Elkus Manfredi Architects is a full-service design firm providing architecture, master planning, urban design, interior architecture, historic preservation, space planning, programming, and experiential graphic design. Our diverse portfolio of work includes award-winning planning and design for environments of work, living, learning, play, and innovation. We are especially known for our national and international work in mixed-use place-making that fosters community and creative innovation, as well as strategic workplace solutions. The rich diversity of our projects energizes all our work. We work collaboratively with our clients and colleagues, building teams who follow the project from inception through construction administration.
Elkus Manfredi Architects is an affirmative action-equal opportunity employer.
Please submit your resume and portfolio using the 'apply' link below.
Applications have closed.