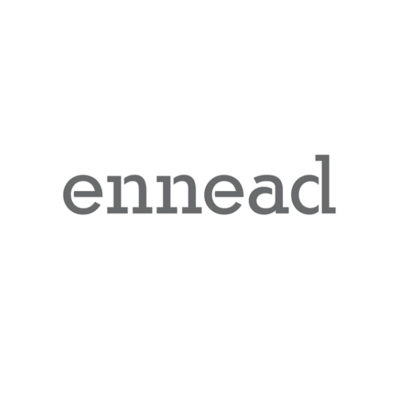 Ennead Architects is currently looking for an intermediate/senior project architect to join its team in Shanghai, China. 
About Ennead Architects:
Ennead (formerly Polshek Partnership) is a prestigious US firm recognised internationally for design excellence and projects of technical intricacy and detail. Across a range of building types, we have created powerful building designs that are responsive to their specific site conditions and contextual and economic circumstances. Our interest is in projects with a high level of design quality, and we seek clients with a similar focus.
We are looking for:
Intermediate/senior project architect:
We are seeking an experienced architectural designer or registered architect to join our firm. The successful candidate will work directly with the firm's partners and senior staff on projects of all scales. Primary responsibilities will include supporting the design and planning process for multiple building types and the production and coordination of architectural construction documents under the direction of the project's technical leadership. Ennead seeks a person with a strong architectural background and 2-10 years of architectural work experience. Fluency in English is required. Additional qualifications include: bachelors in Architecture, proficiency in Revit, AutoCAD, Rhino and other 3D software.
Responsibilities:
provide architectural design assistance for varied projects and client base
implement the development of preliminary presentations, construction documentation and assisting in construction administration phase work
coordinate design issues with the in-house team and outside specialty consultants
participate in company initiatives for quality control
work with clients, contractors and local officials under the direction of the project architect to coordinate construction issues
assist in the process of logging and reviewing shop drawings along with miscellaneous support
Education and experience:
Bachelors of architecture degree with 2-10 years of architectural experience required
must have strong knowledge and experience with Revit, AutoCAD, Rhino, and other 3D software experience is a plus
good report and technical writing skills desired with proficiency in Microsoft Word, Excel and PowerPoint
must be able to demonstrate good interpersonal skills, in addition to being attentive and approachable
must be able to maintain a professional and productive relationship with clients and co-workers
registered architect, LEED AP is a plus
Ennead Architects Office website www.ennead.com
About Archibucks:
Archibucks is a professional design and engineering talents recruitment firm in China. We recruit designers including architects, landscape architects, urban planners/designers, interior architects and engineers including structural engineers, MEP engineers, building engineers for over 100 leading design and engineering firms in China. Our clients include Aedas, Arup, CallsionRTKL, Chapmantaylor, Ennead Architects, GP, Goettsch Partners, HPP, Mad, SOM, Valode & Pistre, Wework, Zaha Hadid and other top leading international design and engineering firms.
How to apply:
We accept candidates who want to find an internship or formal job in design/engineering firms in China. Most our employers are based in Shanghai, Beijing, Shenzhen.
Please submit your application package including a CV and portfolio, all in English to info@archibucks.com
Tele-interview: qualified applicants will be invited for a tele-interview arranged by Archibucks or employers.
Applications have closed.