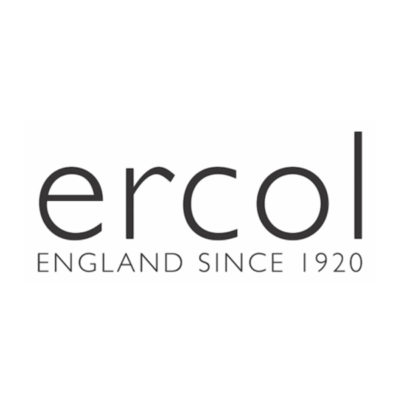 Ercol is looking for an A&D brand ambassador to join its team in California, USA.
Purity. Integrity. Tactility. These are just some of the values at the heart of Ercol, a global company with a legacy of design dating back to its inception in 1920. Founder Lucian Ercolani was a talented craftsman who was educated as a furniture designer.
His vision of well-designed furniture by artisans who took pride in their work burgeoned into a growing business fueled by his passion. Craftsmanship is a cornerstone of the company, exemplified by Ercol's perfection of the steam bending of timber, previously deemed impossible decades ago. This enabled Ercol to produce a modern version of the Windsor Chair so as to be more accessible to the masses. A pioneering concept at the time, Ercol's bentwood furniture was subsequently featured 70 years later as a special exhibit at the Victoria and Albert Museum, London – attesting to its timeless appeal.
North American west coast A&D brand ambassador
A highly significant component of the current 10-year strategic plan at Ercol is the continued rapidly expanding presence in the international contemporary design market. We are now seeking to employ a west coast A&D brand ambassador to expand the Ercol voice throughout the west coast contract and hospitality markets. You will be joining an established family-run company who is focusing and investing to a high degree in its growing international business. You will report to the vice president of Americas and will be working within a team of four highly motivated colleagues in our Ercol USA company.
You will be based in the Los Angeles or Bay Area and will be focusing on the relationship with our current hybrid contract partners, outside reps and direct contacts within the A&D community. This position will cover CA, or/and WA. Home office and travel.
The candidate will have a critical position in ensuring that Ercol can service the emerging West Coast contract markets, while Ercol continues its growth from the prestigious and highly respected UK brand into a design-led brand recognised across the world.
Key responsibilities:
establish, develop and support an Ercol network in the A&D and contract market
developing sales leads for our partners through relationship building between our partners and architects and designers
following up on projects continuously and delivering superb support to the architects and designers throughout the whole process
establishing strong relationships with key accounts in your area and ensure that the Ercol collection is always top of their mind
regular sales meetings and training sessions with the A&D and contract dealers in the area
identify and approach new business opportunities
be flexible to travel and to be able to attend international trade fairs
Your background:
minimum three-five years' experience working in another high-end furniture or A&D company in the US
understands the importance of the A&D and contract markets and can identify the best ways to work with them
competitive and with a strong commercial focus
a self-starter and structured
strong communication skills, personable, mature and credible
has the ability to plan and work independently and conscientiously as the Ercol representative in the west coast area
to be driven by ambitions, entrepreneurship, results, the love of selling and a passion for great design
Ercol offers you:
an opportunity to be a major part in making Ercol a globally recognised and successful design-led furniture brand
an exciting and responsible job in bringing one of the UK's most prestigious, ambitious and forward-thinking furniture brands to the extremely important west coast area A&D and contract market
to work in a motivated and supportive team with a great ethos at the centre of the fourth-generation family business
to be supported by continued investment by the company in the international market
Please submit your application using the 'apply' link below.
Applications have closed.