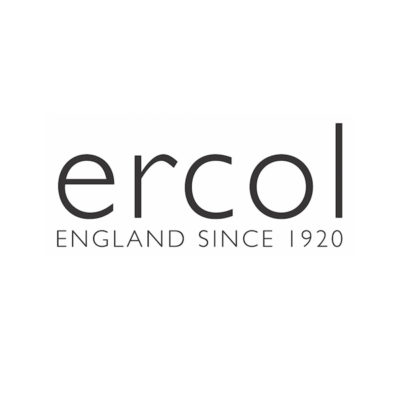 British furniture brand ercol is hiring an international and contract sales coordinator in Princes Risborough, Buckinghamshire. 
Introduction
A highly significant component of the current 10 year strategic plan at ercol is the continued rapidly expanding presence in the international contemporary design market. We are now seeking to employ an international and contract sales coordinator to help administrate the expansion of ercol around the world in the retail and contract markets.
You will be joining an established family-run company who is focusing and investing to high degree in its growing international business. You will report to the director of international sales and will be working within a team of six highly motivated colleagues in our international and contract team.
You will be based in the head office and factory in Princes Risborough, (40 mins train ride from London) and will be focusing on the relationship with the customer before the purchase order is placed in all international and the UK contract markets, with a particular focus on the North American and European markets.
The right candidate will have a critical position in ensuring that ercol can support and service the emerging markets around the world, while ercol continues its growth from the prestigious and highly respected UK brand into a design led brand recognised across the world.
Job specification:
to be the point of contact for all clients' communications with regards to sales enquiries, pricing requests, stock availability, lead times, etc
to write quotations for clients, and to keep a log of all quotations, open or closed
to manage the marketing materials, samples and POS, ensuring that all customers, agents and employees are kept up to date
to update customers on sales information, new products, new price lists, new imagery etc. Keeping a continuous line of communication open
to set up new accounts on the ercol system
to keep the US stock program updated and visible to our partners
to provide support to the European sales manager, the UK Contract sales manager and the US sales team
ensuring a good and constant level of communication with the after-sales teams
to provide the director of international business with reviews on all business happening
to be able to represent ercol to the trade at the major international trade shows
Candidate profile:
methodical, meticulous and highly organised. Structured. Strong communication skills, personable, energetic and credible
to provide the highest level of customer service to all customers and to respond quickly and efficiently to any situation
is able to work under pressure and to deadlines to ensure that the customer is always happy
has the ability to plan and work in a team and conscientiously
to be driven by perfection, providing the best level of care and results, with a love of helping and a passion for great design
a knowledge of the retail, A&D and contract markets would be preferred
ercol offers you:
an opportunity to be a major part in ercol becoming a globally recognised and successful design-led furniture brand
an extremely responsible yet exciting job in one of the UK's most prestigious, ambitious and forward thinking furniture brands
to work in a motivated and supportive team with a great ethos at the centre of the 4th generation family business
to be supported by a continued investment by the company in the International market
Home