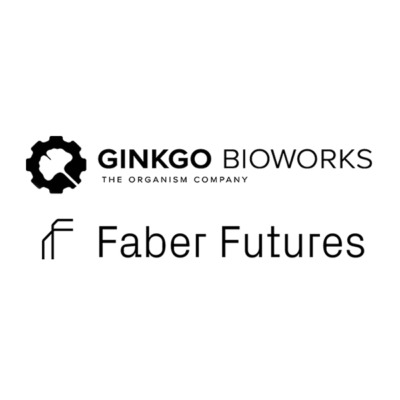 Faber Futures and Ginkgo Bioworks are inviting applicants to submit a design project proposal for its creative residency in Boston, Massachusetts.
About the residency
Spend three months at Ginkgo Bioworks working at the intersection of your creative discipline and synthetic biology. At Ginkgo, we're continually looking for innovative ways to design with biology. Multidisciplinary thinking has the power to catalyze critical insights into our shared futures on this planet and beyond, and so, as biology becomes easier to engineer, we are eager to open up our foundry to creative collaboration. A joint initiative spearheaded and curated by Ginkgo Bioworks and design agency Faber Futures, the Ginkgo Creative Residency (GCR) provides an experimental platform for creative thinkers to explore both the potential and implications of synthetic biology. That's where you come in!
Skin: designing biological interfaces
Fields as diverse as architecture, biology, fashion, nanotechnology and beauty, share a startlingly unique, yet obvious common denominator: SKIN. Breathable, tactile, sensorial, responsive, elastic, impermeable, repellent–all words that capture its dynamism. Skin as organ, sensor, actuator, membrane, ecosystem and envelope. Skin as an interface for other interactions–both physical and metaphysical–to occur.
From the spatial configurations that provide protective barriers from skin, to formulations that aid molecular delivery into skin, technology mediates interplays between the many skins we inhabit. Where DNA sequencing gives us a high-resolution perspective on the kinds of exchanges our skin shares in concert with other species (and even their own symbionts), synthetic biology enables us to compose building blocks for diverse materialities of skin. Meanwhile, the natural world has evolved myriad possibilities of the optic and the haptic qualities of skin, including those organisms that camouflage or shape-shift in adaptation to their environments. But how do these wonders, insights and capabilities intersect with the subjectivity of the real-world, and between human and non-human life?
We'd like Ginkgo's next creative resident to expand these imaginaries through the exploration of SKIN as a biological interface.
Who
We're looking for creative individuals with a unique vision of the future based on original thinking. You're someone who's able to apply critical thinking to design-driven problem-solving, using our foundry as your new context. You have experience collaborating with scientists, technologists and experts outside of your field. Be prepared to adapt to a new environment and to push the boundaries of your disciplinary expertise.
How
Through an open call process, we invite designers to submit a project proposal in response to the theme: SKIN: DESIGNING BIOLOGICAL INTERFACES. We invite you to submit a design project proposal that explores this territory through the lens of biology. Applications close on
27 March 2010.
Terms
Residents will retain copyright and ownership over work created at Ginkgo during their residency, sharing image usage rights with Ginkgo Bioworks.
Residents will receive a $5,000 monthly stipend.
Project development budget will be based on project scope.
Eligibility:
we want to hear from you if you are a futures – oriented practitioner of materials, processes, products, interactions or systems. We welcome creative perspectives across analog, digital and biological realms. If you find it difficult to define your practice, we get it, so don't be afraid to apply!
a well -developed understanding of the intersections of design and science is essential. Experience with biology and laboratory tools and processes is not required but is advantageous depending on what you hope to achieve during your time at Ginkgo
you must be available to be resident at our headquarters in Boston, USA between 1 June to 31 August, 2020
international applicants are welcome, and we will work with you to secure a visa if necessary, although we cannot offer any guarantees that it will be approved
if you are shortlisted for an interview, we ask that you keep the week of the 13 April free for an interview with the team and our external jurors (via Google Hangouts)
we also feel it's important to point out the obvious here. There's a serious lack of diversity in our industry, and that needs to change. Our goal is to help drive that change
we hope to continue to build an industry whose culture promotes inclusion and embraces how rewarding it is to work with people from all walks of life
we welcome proposals from people of all backgrounds, regardless of gender, sexual orientation, race, age or ability
Applications have closed.